SINGLE HOUSING

-- Private Comision --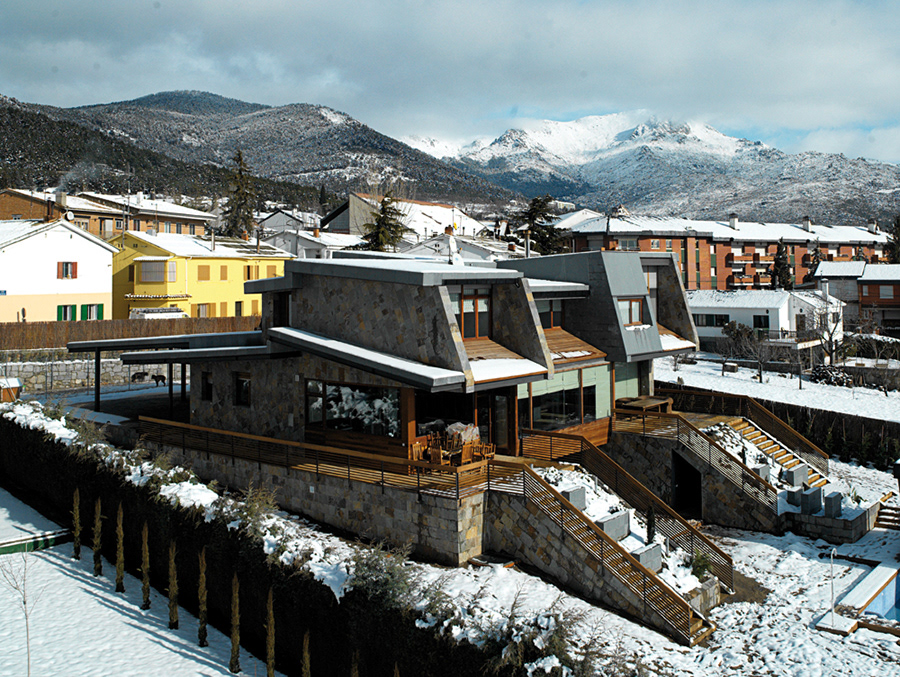 They asked for a 'rustic house', a house in the mountain.
And we had no idea what a 'rustic house' was. We had fragments of different images enter our heads, but none was complete. I remembered Erskine, an installment of a collection in the news kiosk: The Rustic House, the wooden porch, the slate roof, stone walls, and I do not what else…

Our proposal was to create a mountainous outline from parallel stripes that zigzag on a single line. A kind of 'mountain house'.

A line that organizes the front and the back.

The back towards the north: outlined by a series of vegetable courtyards seeking privacy and light in relation to the different level of the street. The skin of stone changes in texture according to its location and completely covers the back of the house. The opaque skin is intertwined.
The front towards the south: some corbels generating large areas with glass walls on the ground floor creating porches and offering superb views of the reservoir glistening in the southern light.

These two different facades are covered by an almost flat covering of black slate, with gradients less than 8%,on which one could walk. Recognition of the traditional slate roofs in the surroundings, which have gradients higher than 20%. A place where snow accumulates and which can increase thermal inertia of the roof.

In short, a 'mountainous house'.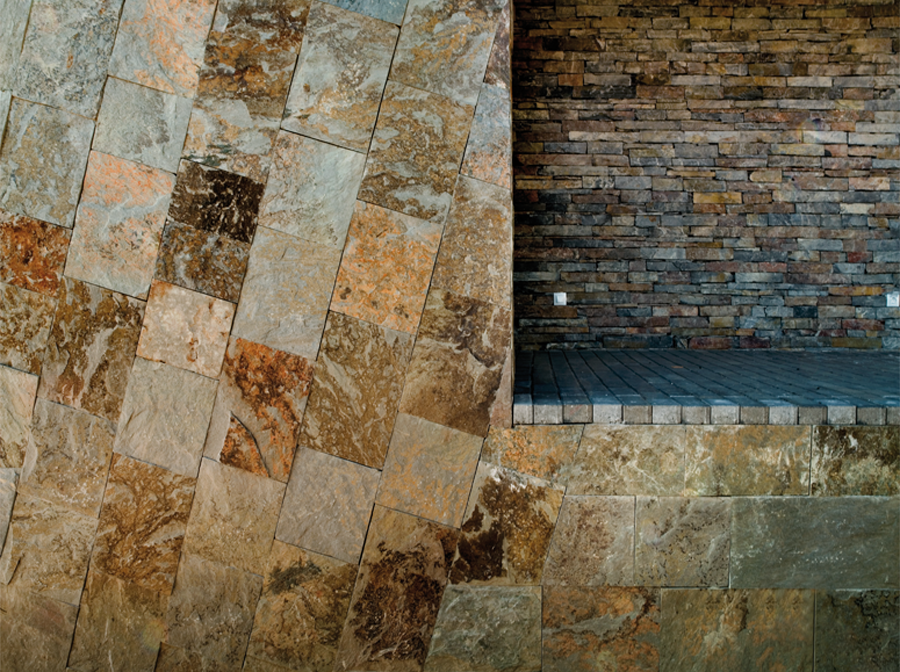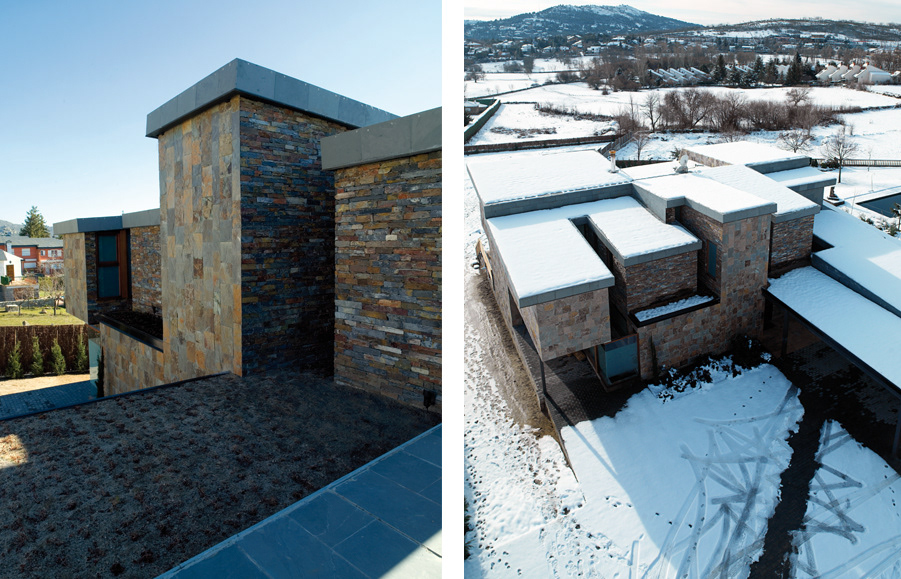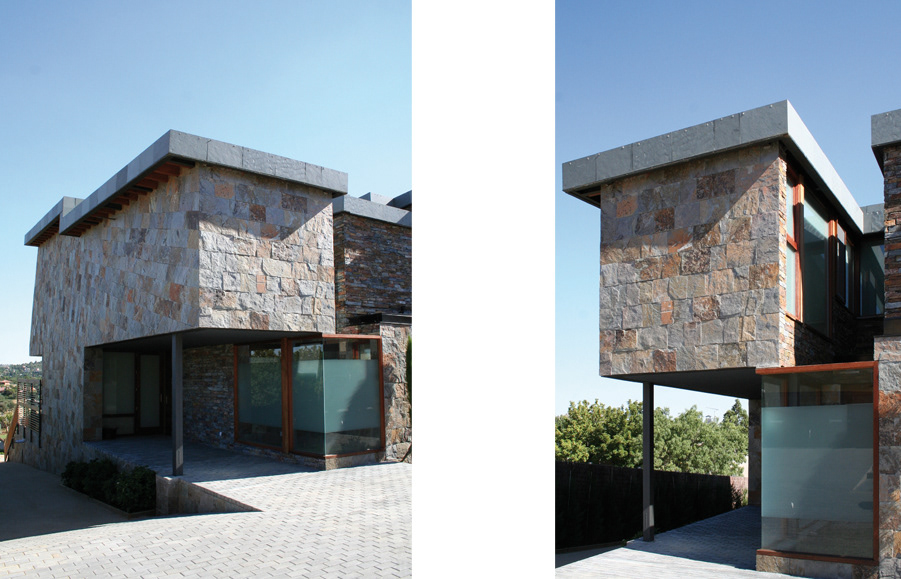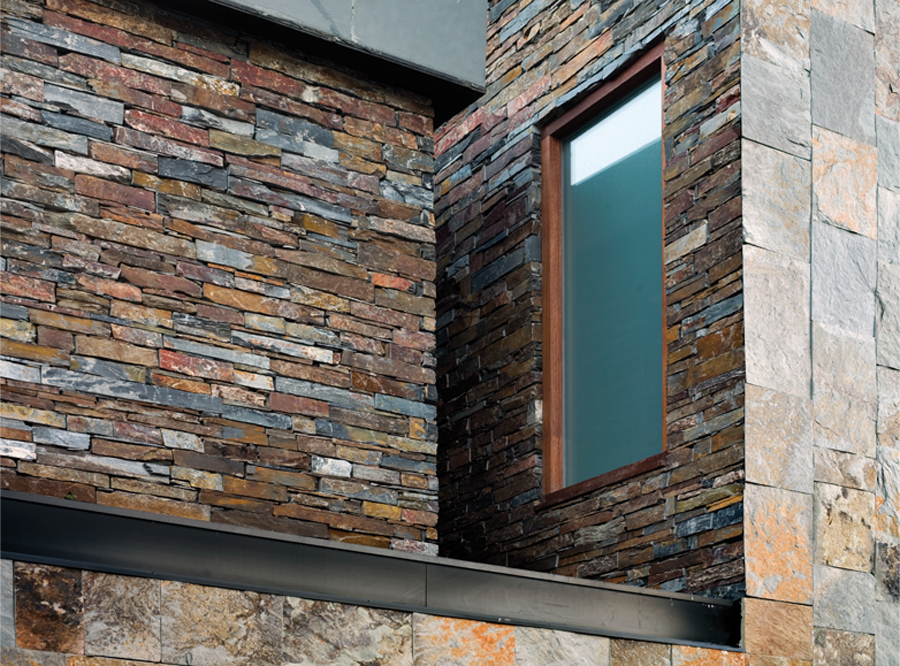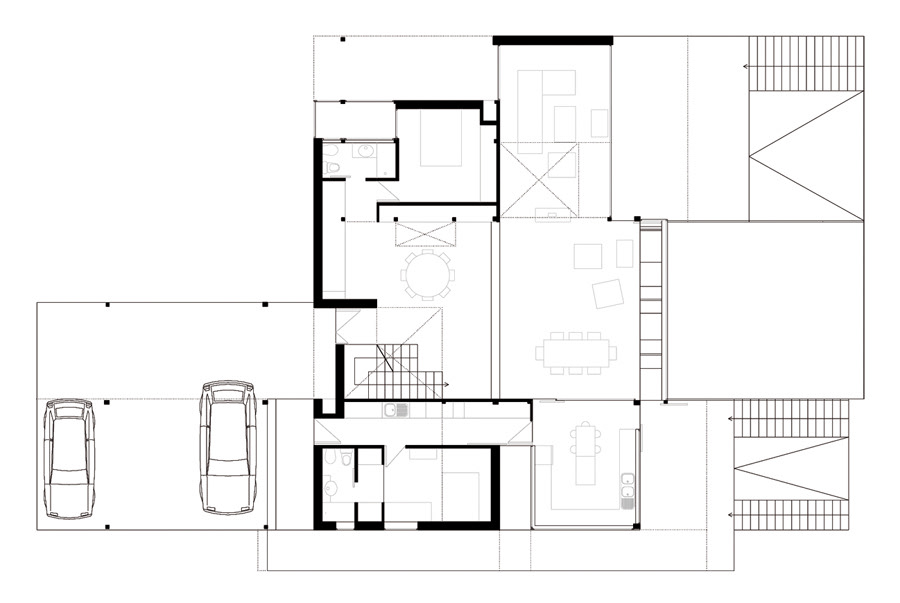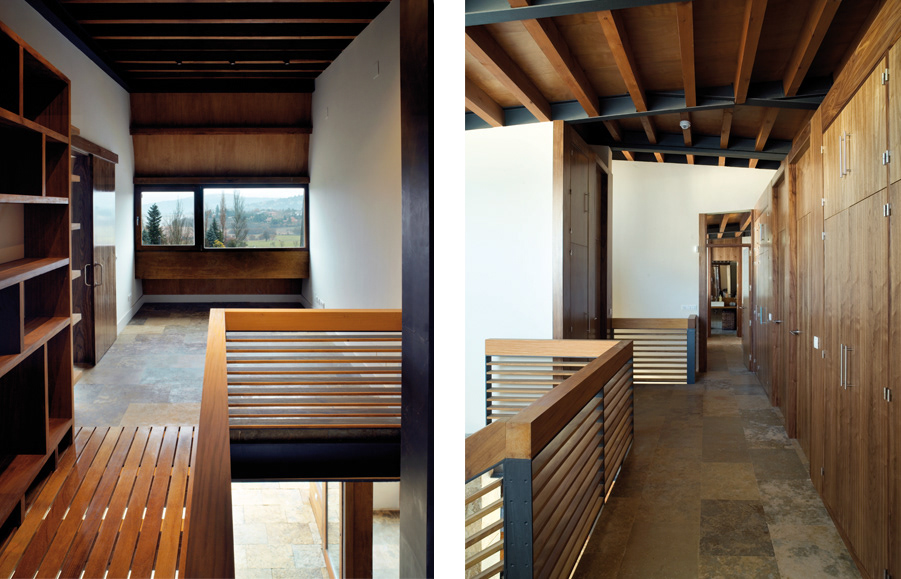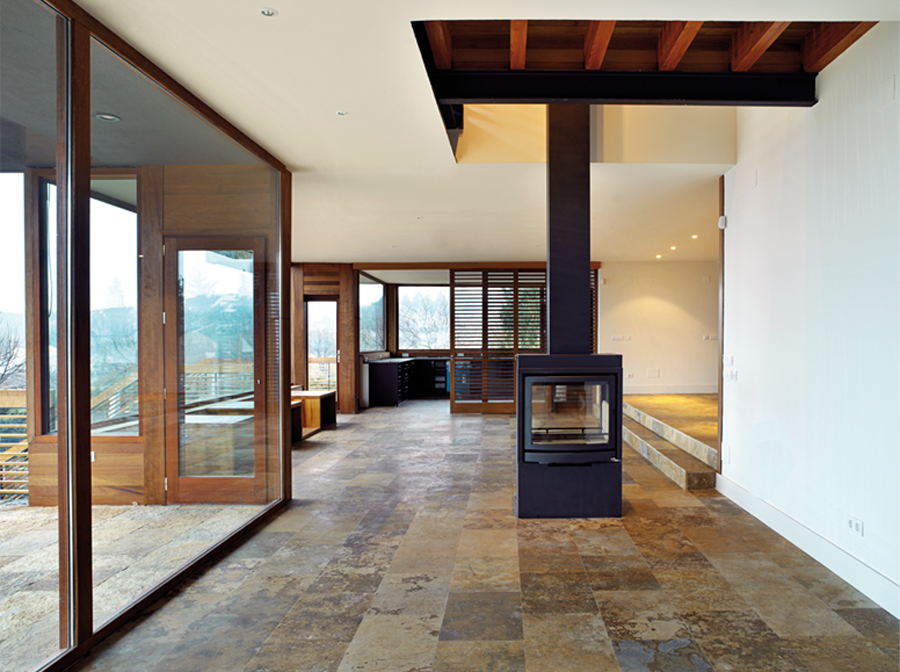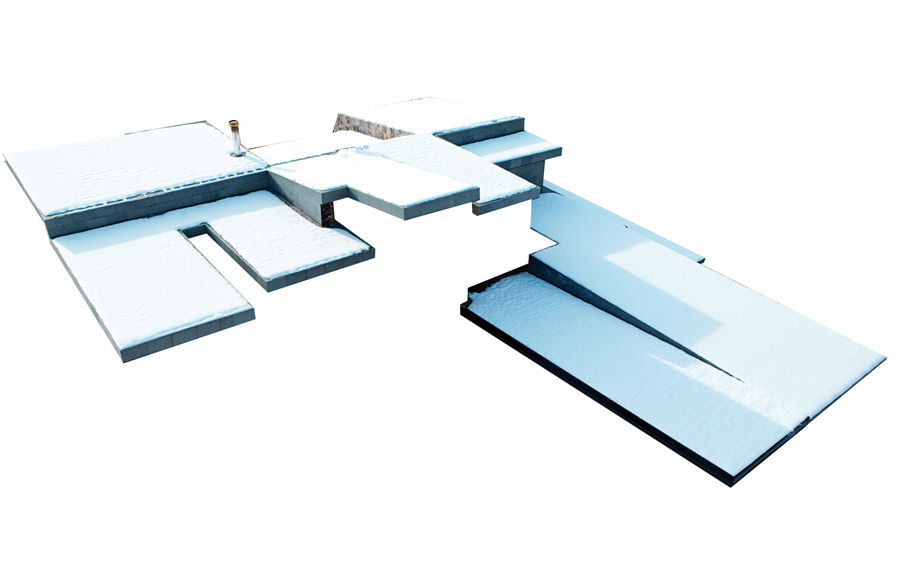 Design Team:

Michael Moradiellos   /  Birga Wingenfeld  /  Félix Toledo Lerín.



STRUCTURE: 

Jose Luis Guttierez-JOFEMAR.



FOREMAN BUILDER:

  Ignacio Delgado Conde.

Photographs:  Jorge Crooke.

Contractor/s:  Dufisa