SINGLE HOUSING -- Private Comision --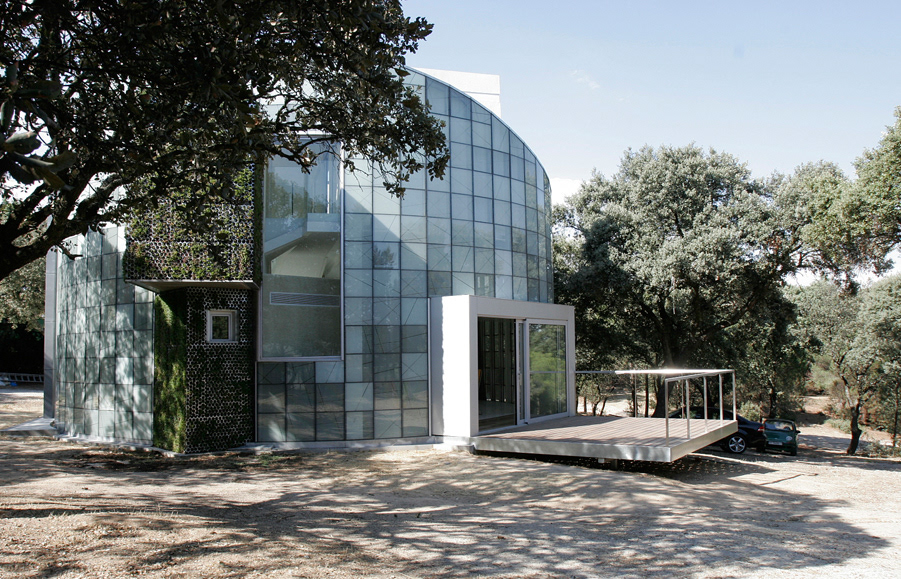 We were commissioned to do a wedding gift. Not an object, but a place.
A place just for the two of them: a love house.
Hidden in a wooded area miraculously preserved in the heart of La Moraleja, in Madrid.
In the middle of a clearing we created the place simply with a curtain.
A translucent curtain that merges with the background, which receives a world of reflections and shadows. The Love House dissolves into its surroundings, multiplying with it.
It proposes an image in constant interaction with holm oaks, fir trees and rockroses.


The curtain in turn envelops the couple's intimate space, almost like making out the continuous movements in the interior through a low mist: coming home, water, a reflection, undressing, the jacuzzi, the bedroom and the tree tops…
But not everything is continuous.
Hairy boxes enclose his or her most intimate part. They come out onto the façade, dripping with vegetation and bringing the wood into the house.
Everything in constant mutation.Transparencies, the sun, the reflections, the curtain...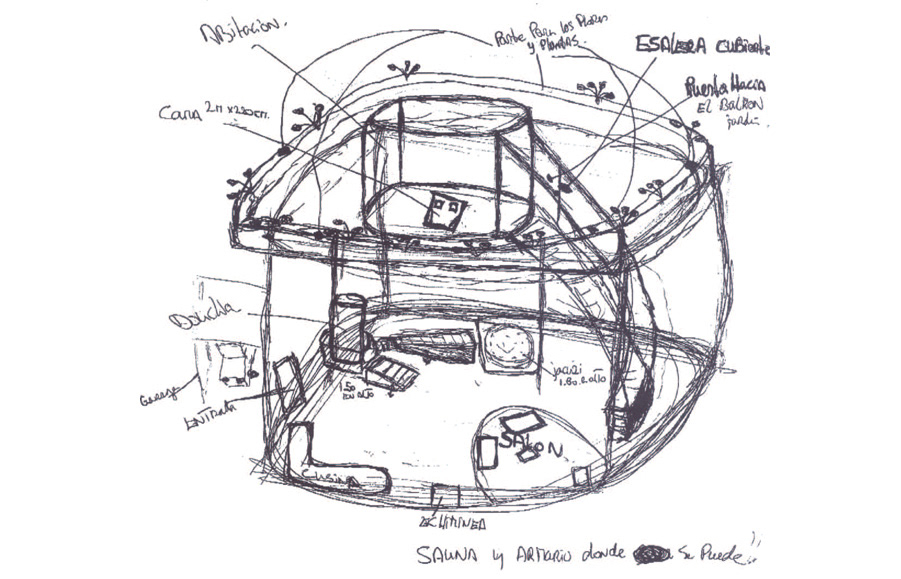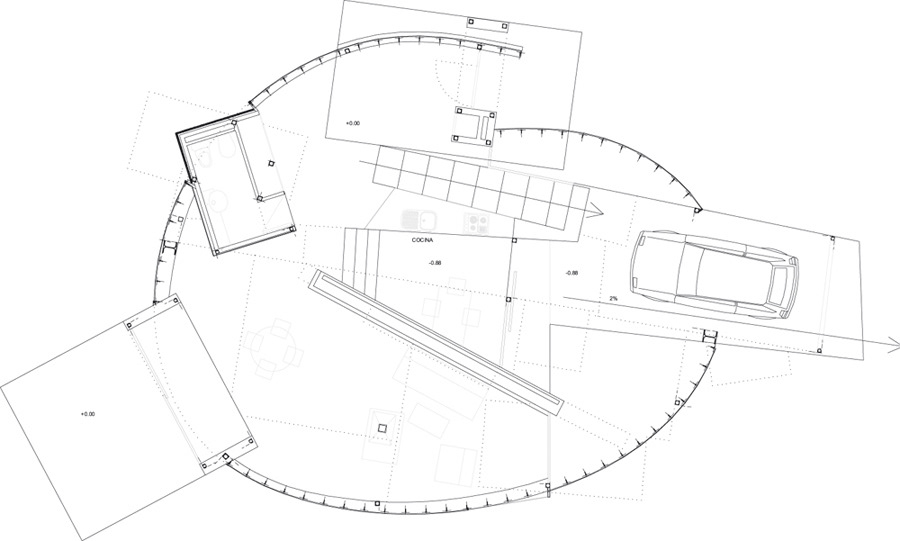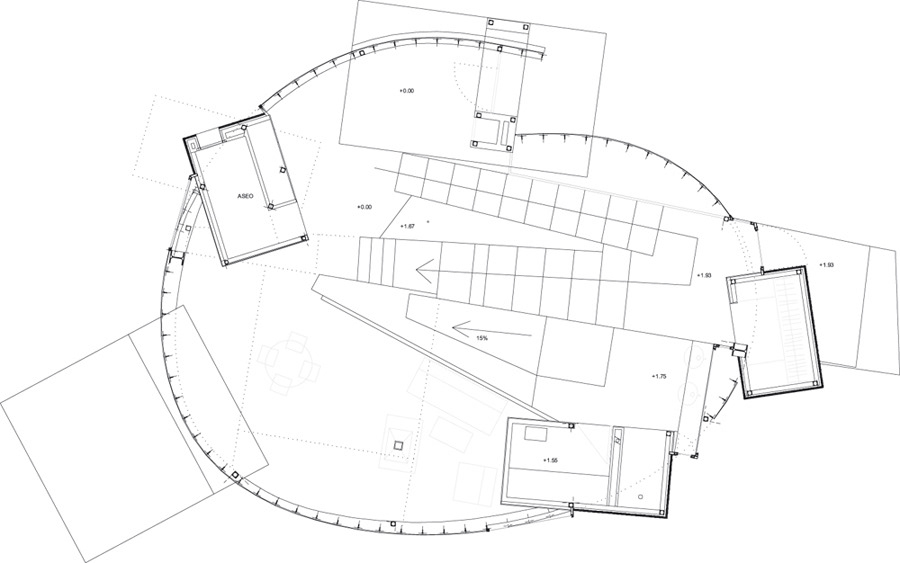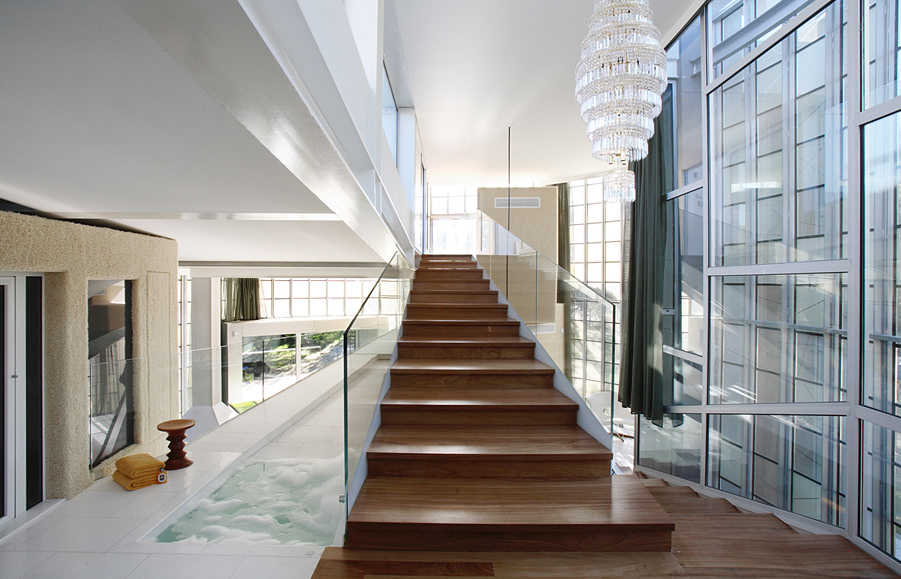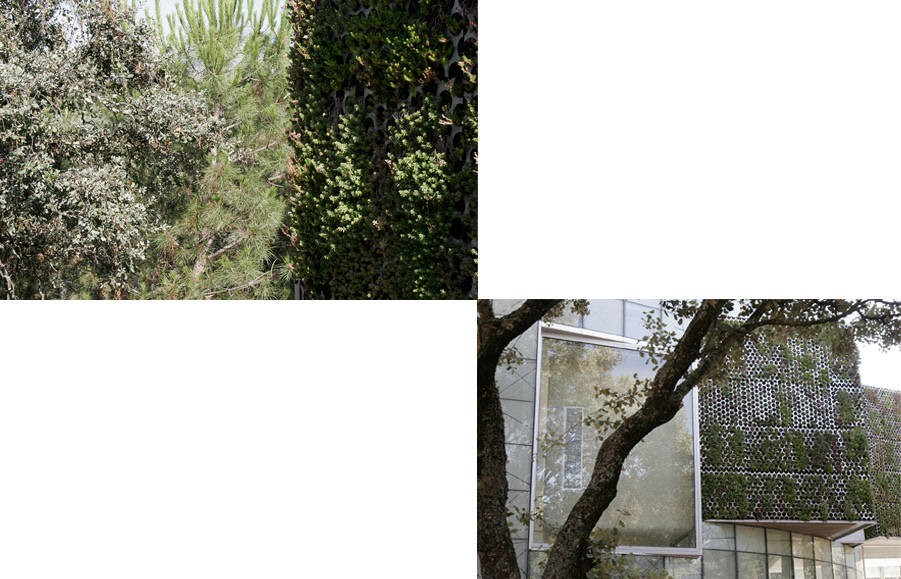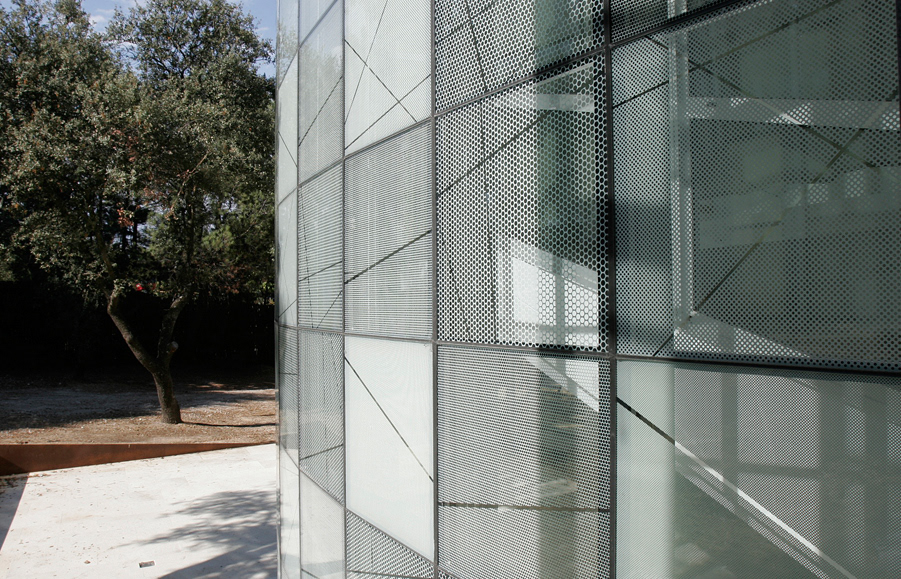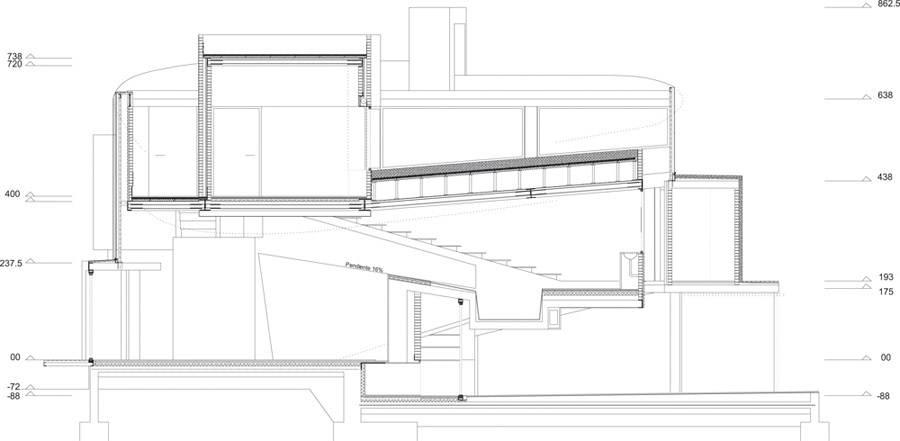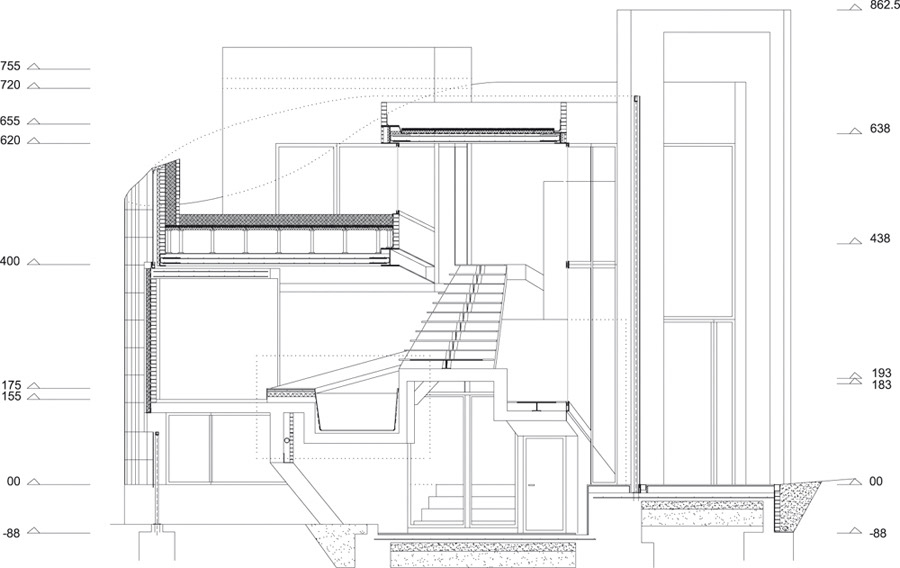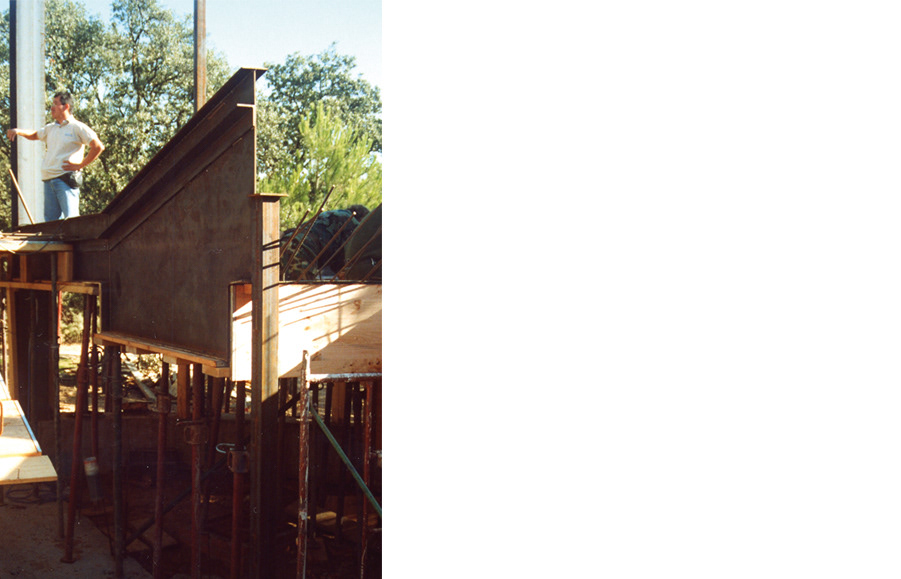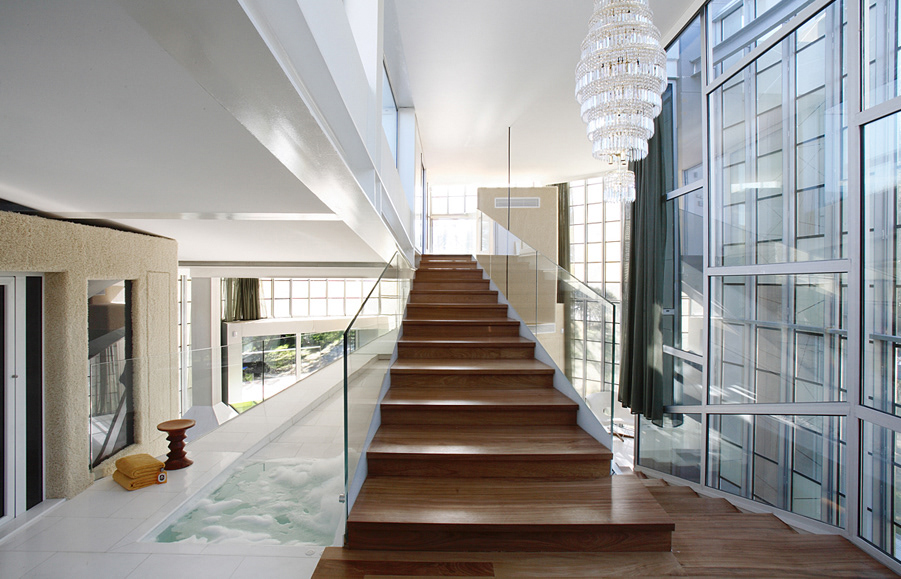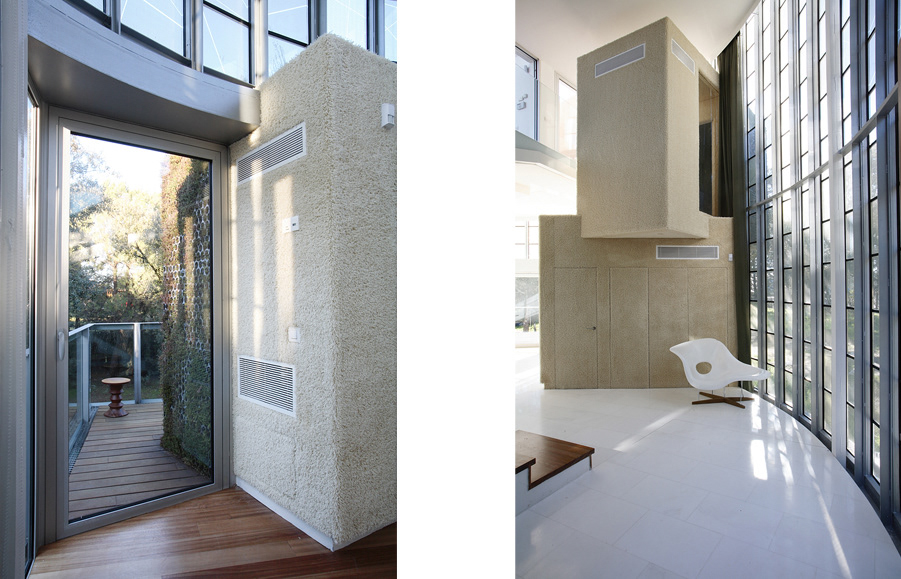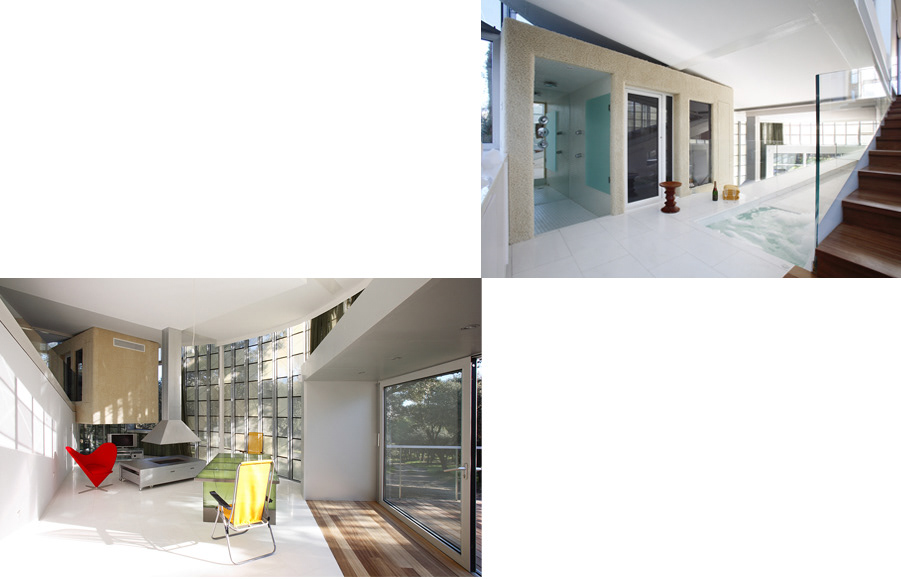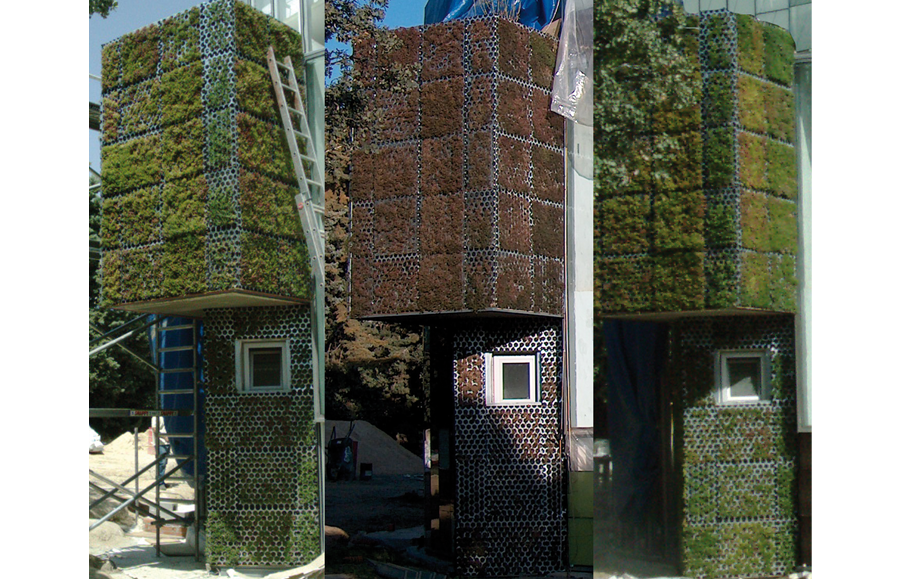 (nodo17-architects)  /  
Carlos Arroyo Zapatero + Eleonora 
Guidotti



Design Team:  
Paula Cortés  /  Michael 
Moradiellos.

Photographs: Amparo Garrido