Calle Antonio López 247, Madrid.
Private Commission.
Built-up Area: 7.300 m2
In process. . .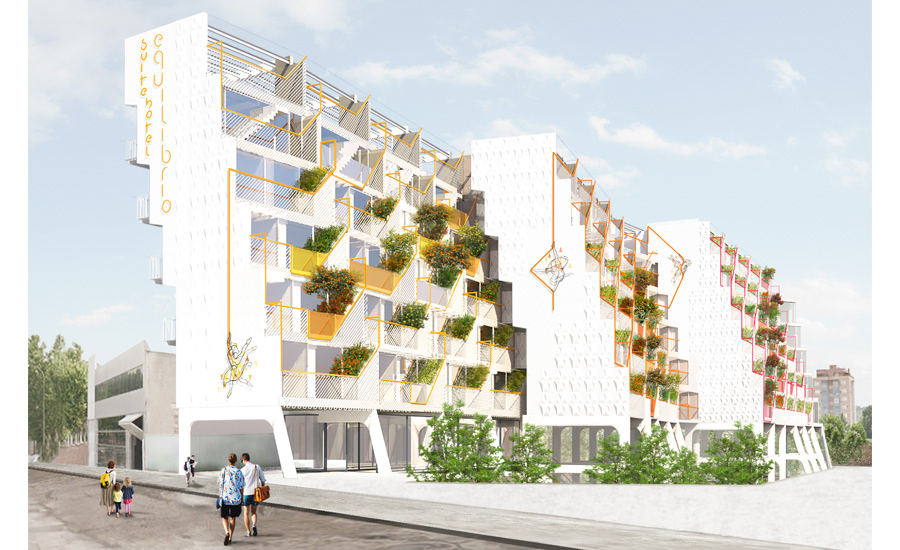 The place, the plot geometry and its orientation are factors that, together with the program and its future users, have defined the main parameters of Equilibrium Hotel. Thus, the design has evolved adapting to the demands of the ecosystem, in which it is inserted.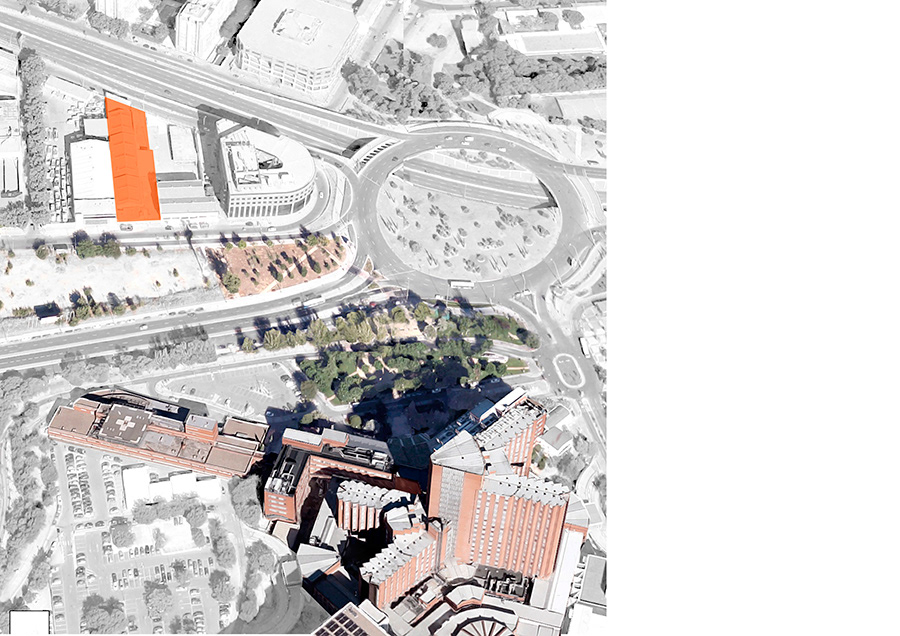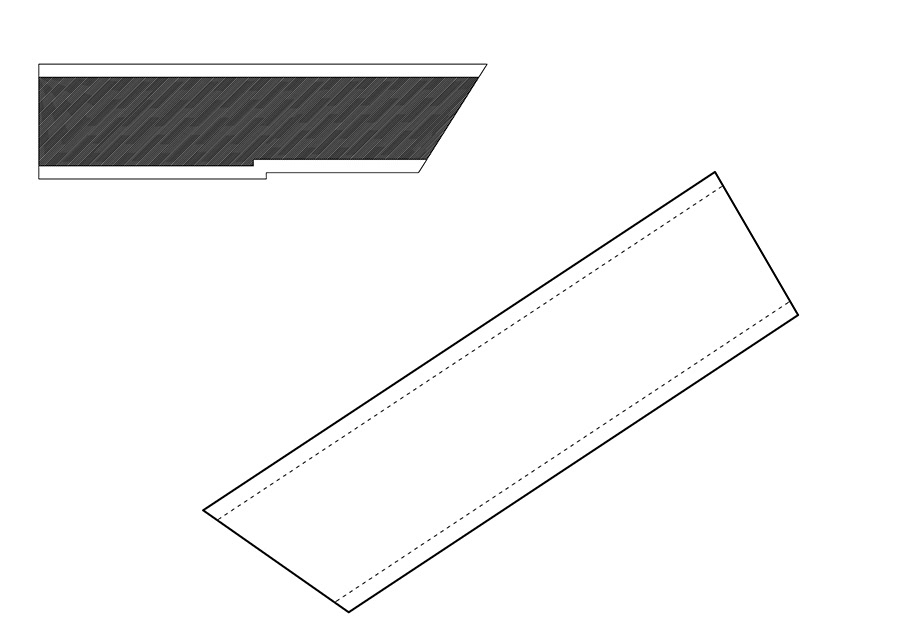 The building is located in the longitudinal direction of the plot, looking for the south orientation.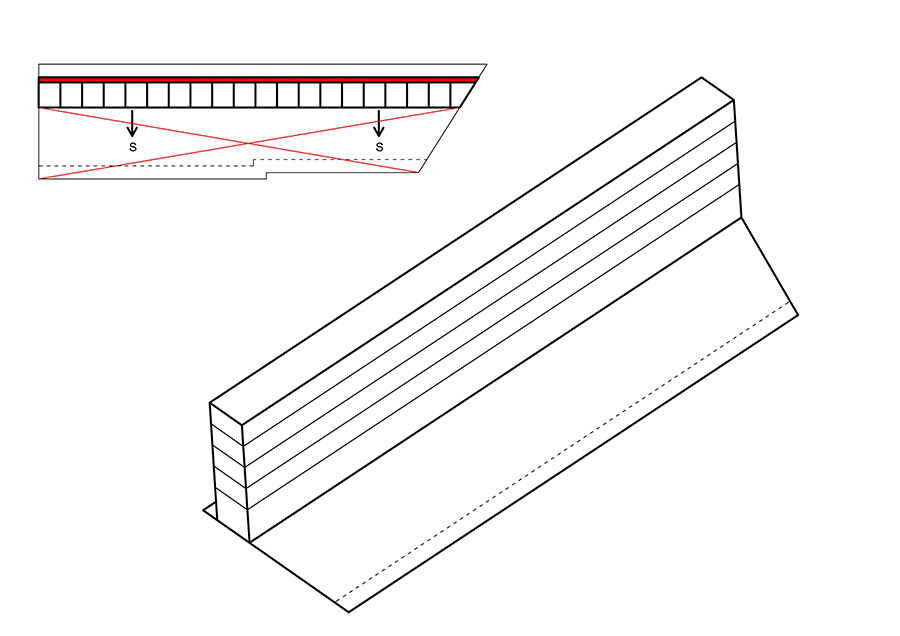 The building is fragmented into three unitary volumes, to avoid long and endless corridors.
The three volumes are broken to create different landscapes, inside a continuous design.  
​​​​​​​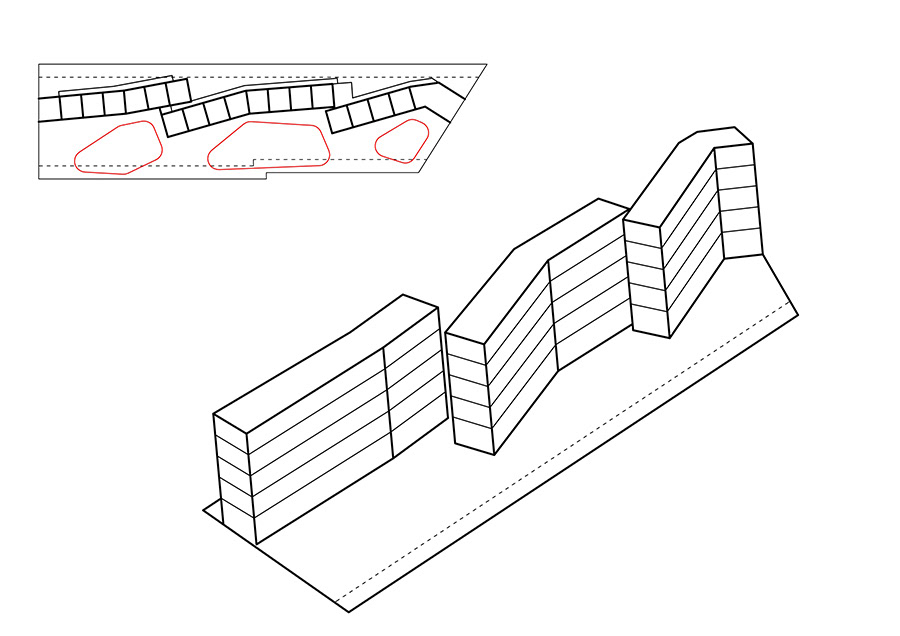 The building is staggered as it rises in number of plants, creating south-facing passable terraces, at the offset of one plant with respect to the next.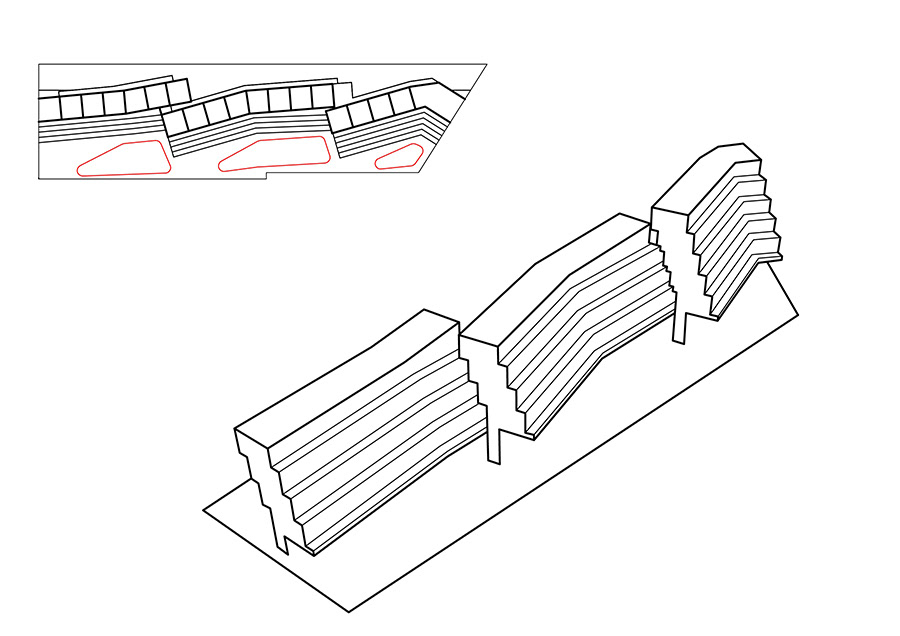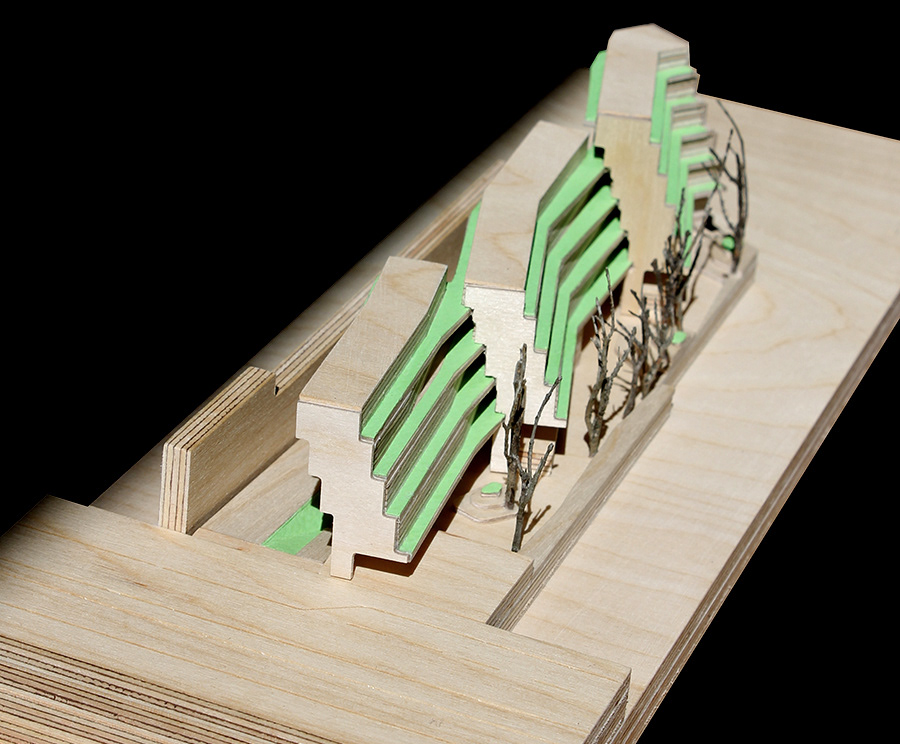 A single section defines the volume of the entire building.
A stepped section, with rooms facing south and access galleries to the north. In this sense, the project gradually disappears as it rises.
The staggering, as opposed to the common flat façade, makes the building lighter. Thus, the ground floor is mostly destined to a community garden, in which the presence of the building is diluted.
Each step corresponds to the floor cover immediately below.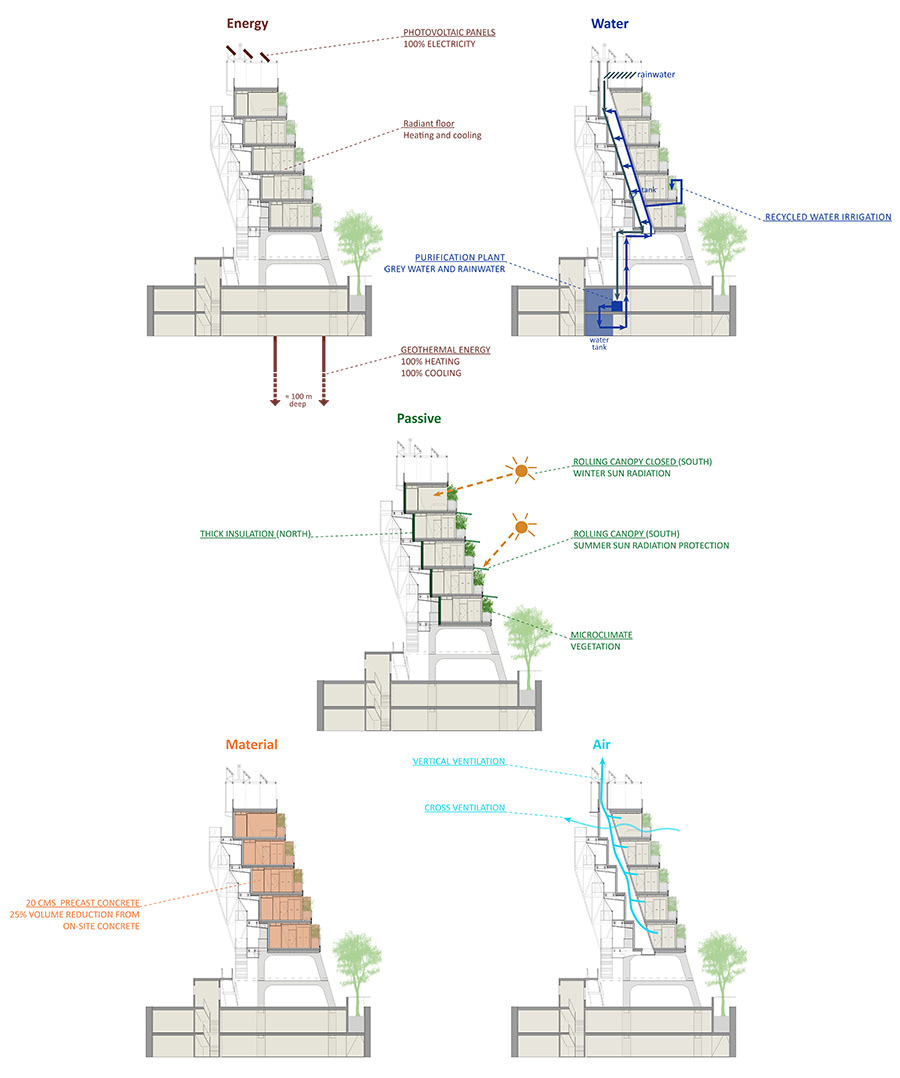 The geometry in plan is looking for its optimal sun, south-east while protecting the west.
The vegetation cover climbs the facade in an ascending west-east direction, protecting the interior spaces from the harsh afternoon sun, in the Madrid summers. A second skin wraps the building finishing, completing the solar control of the proposal. The cross ventilation present in all the apartments, together with the construction systems, will guarantee the energy efficiency of the proposal.