1st PRIZE of National Competition 

of Ideas for Auditorium and Bullring.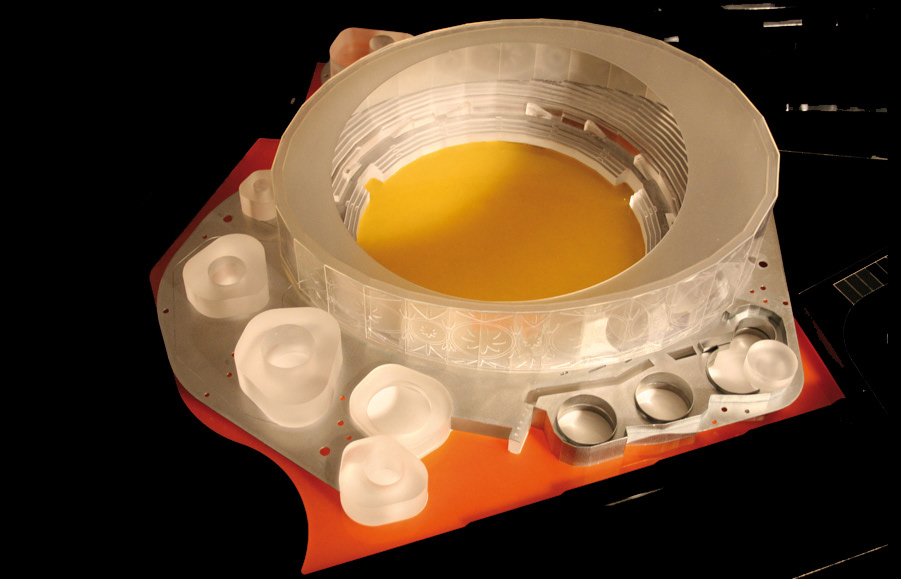 Perhaps a Bullring is the most

hybrid building

in existence in relation to the variety of programs.

Apart from the specific place for the bullfight itself, like the bullring and the stands for the public, a series of annexed premises are necessary to complement the main use. Thus, exclusive places for the cattle are required, such as bullpens, with enclosures and stalls for bulls, and the stables with its courtyard for the horses and the slaughter house for quartering the dead cattle; spaces for the bullfighter, such as the chapel and the clinic; spaces for managing the bullring and spaces for the public such as the bullfighting museum, the cafeteria-restaurant and the rest rooms.

Our proposal aims to recover the public condition of the first bullrings when the bullfights took place in the public squares of villages. It was only with the Industrial Revolution that bullrings became permanent buildings, because the cattle and the bullfighters were able to move thanks to the new railway transport.

The bullring is hence surrounded by smaller squares that house the different programs annexed to the main one. A single roof or marquee organizes the different activities and generates a public space sheltered from sun and rain. A new city square for Blanca.

The main elements that form this project are the following:

-The main square formed by the bullring and the stands, with the corresponding spaces for transit movement and entrances.

-The bubbles corresponding to the secondary squares that house the annex programs.

-The marquee which generates a new public space and classifies the different programs.

-The bullfighter's costume. The main square is 'dressed' with a skin of ceramic lattice that reproduces the intricate embroidery of bullfighters' costumes, and which at the same time is brightened by the different colors of the costumes.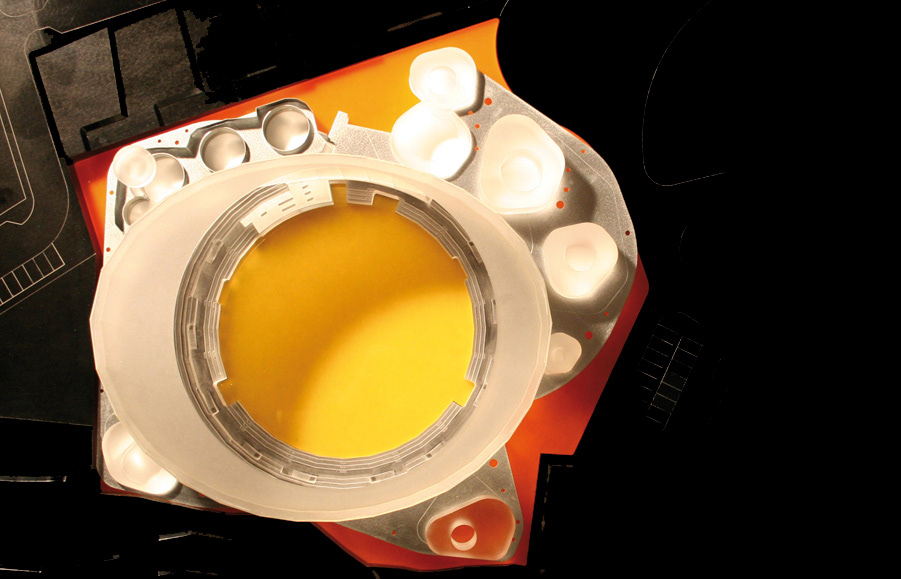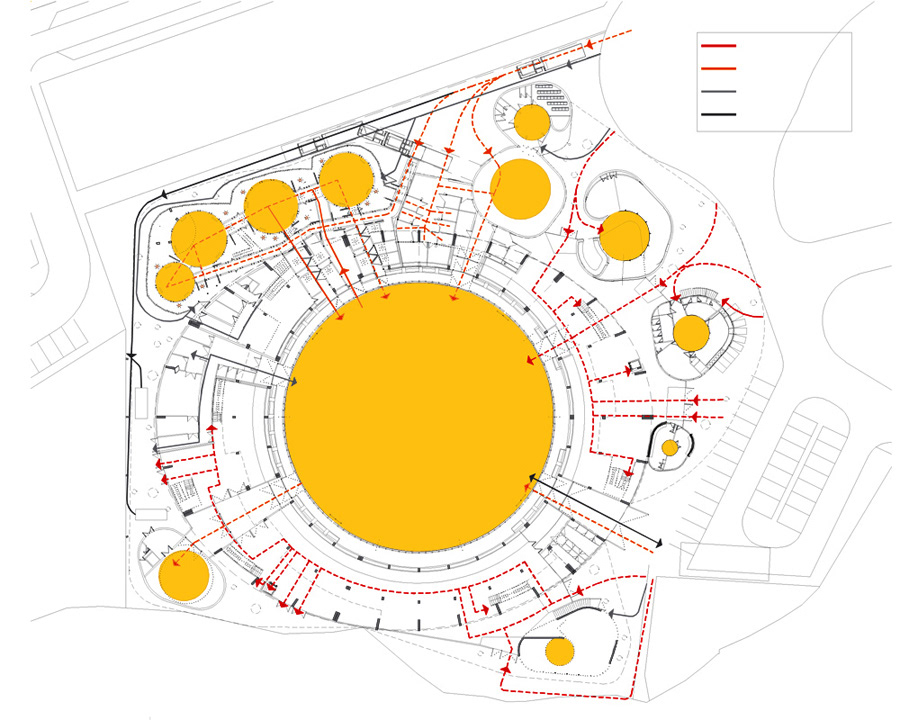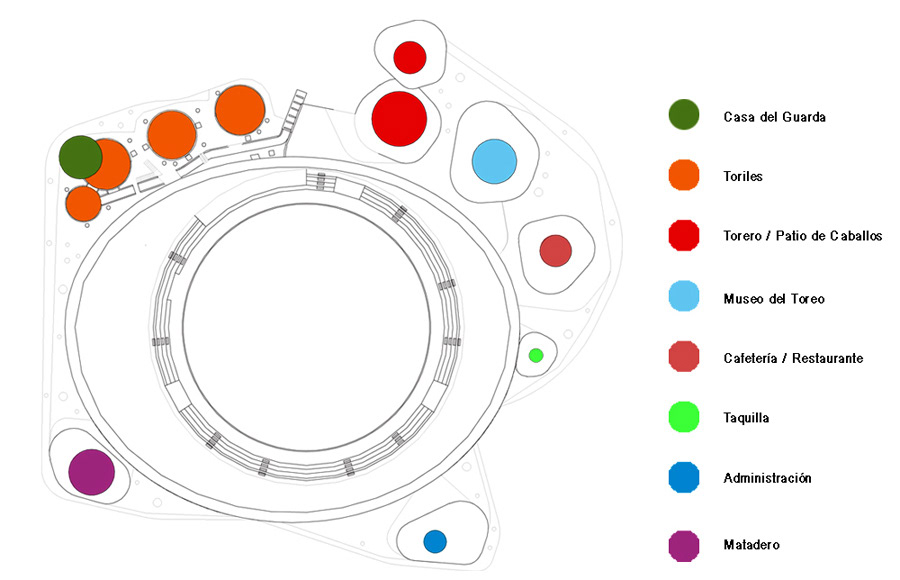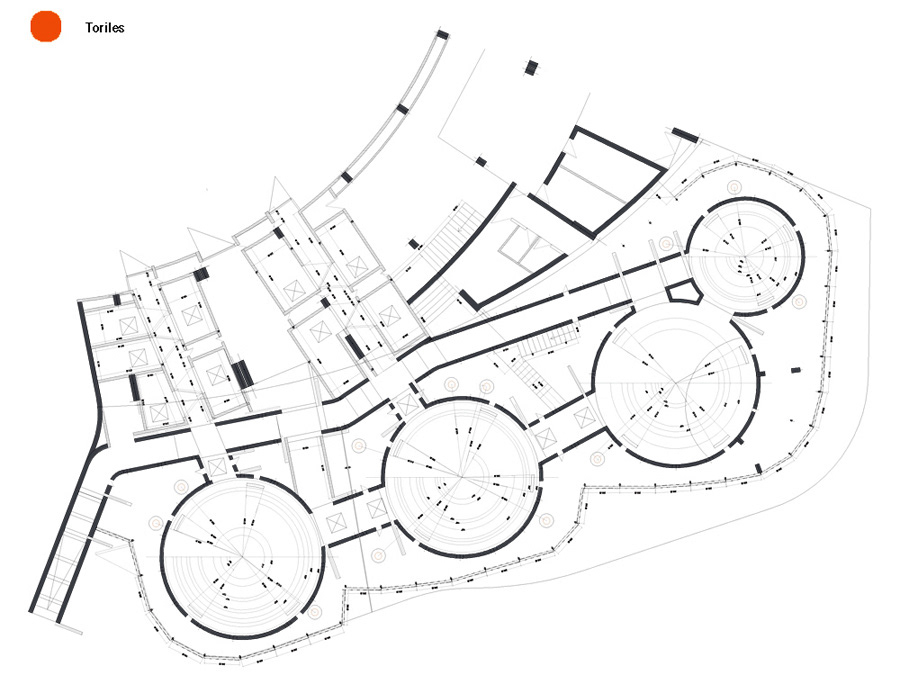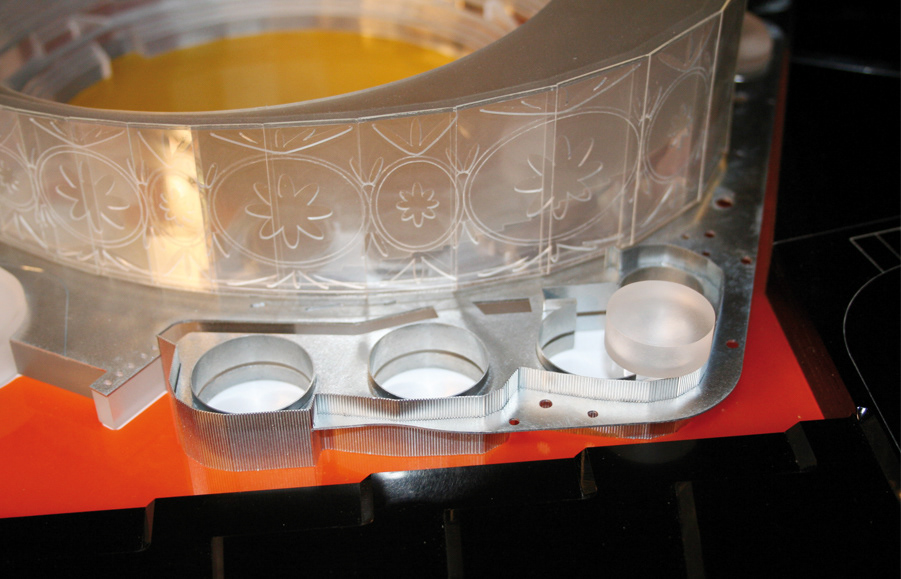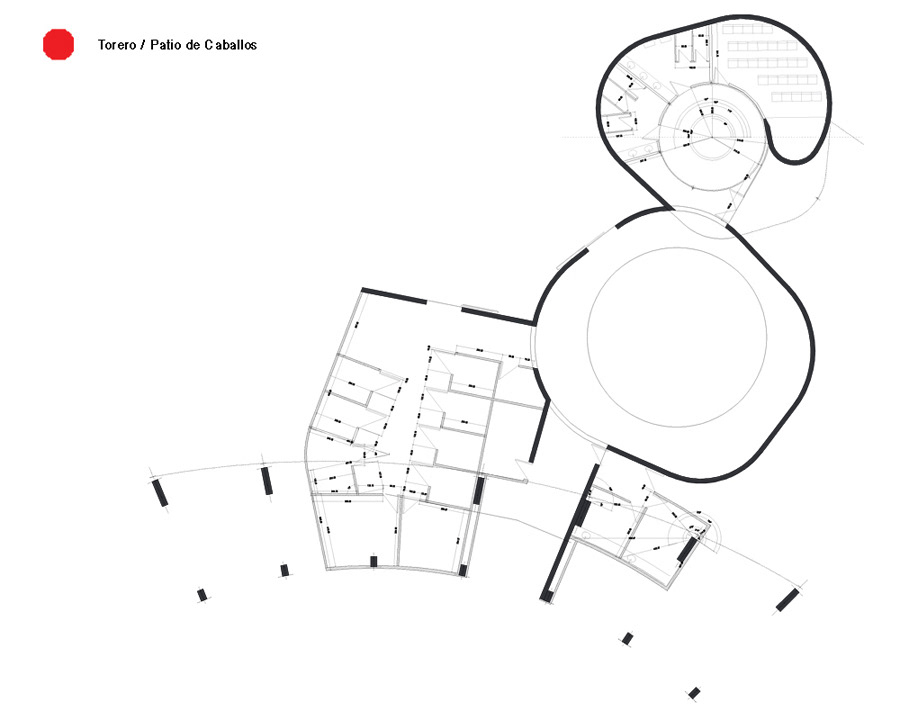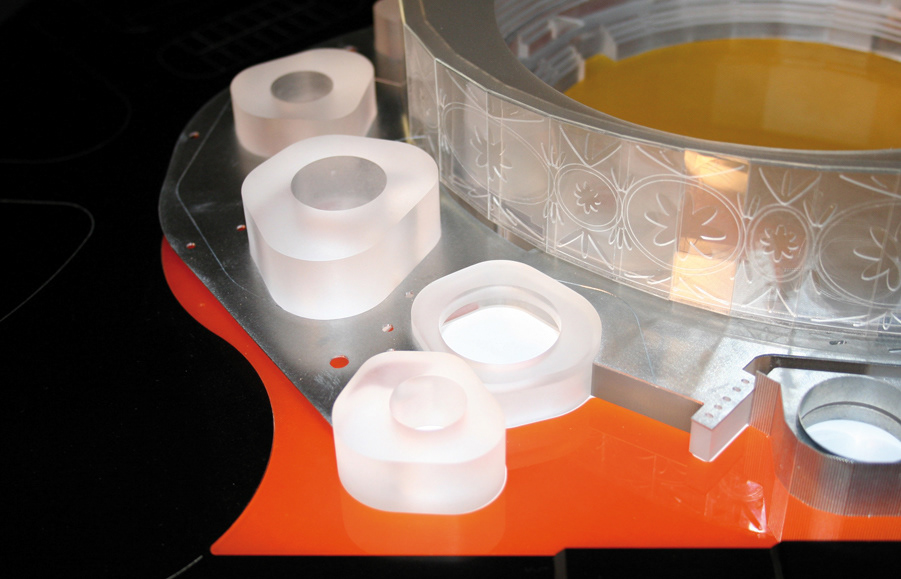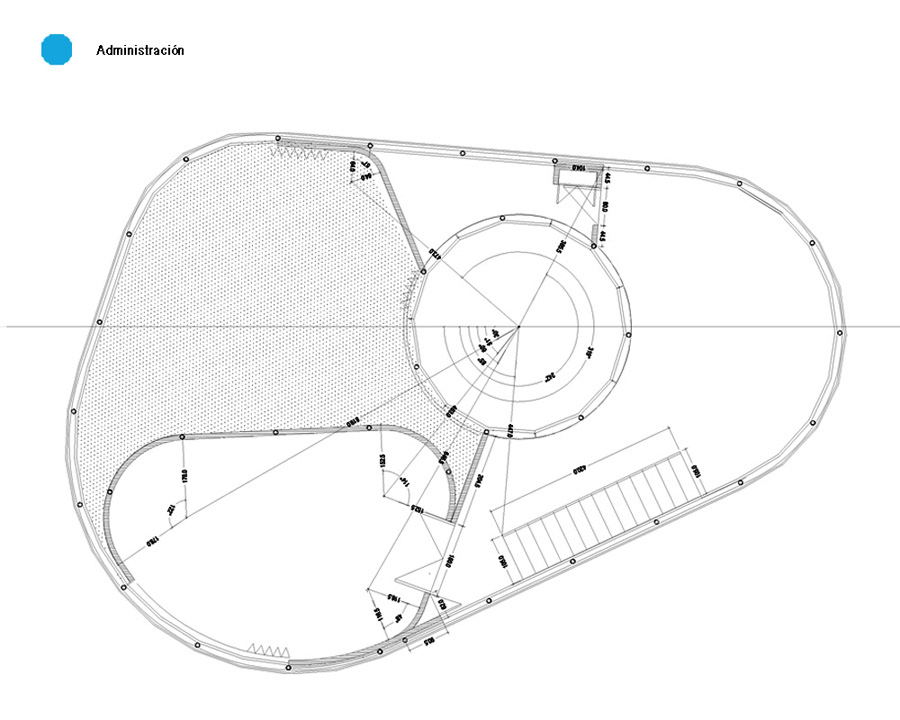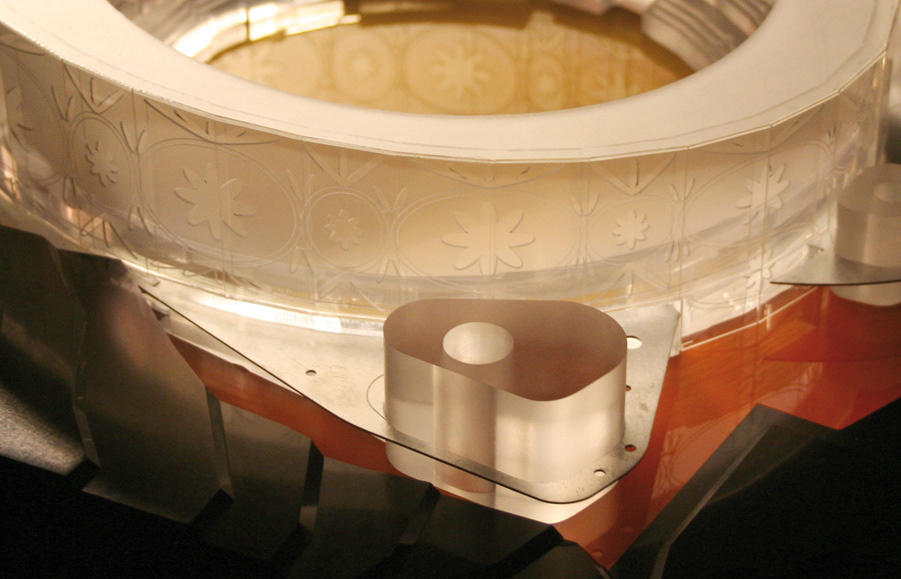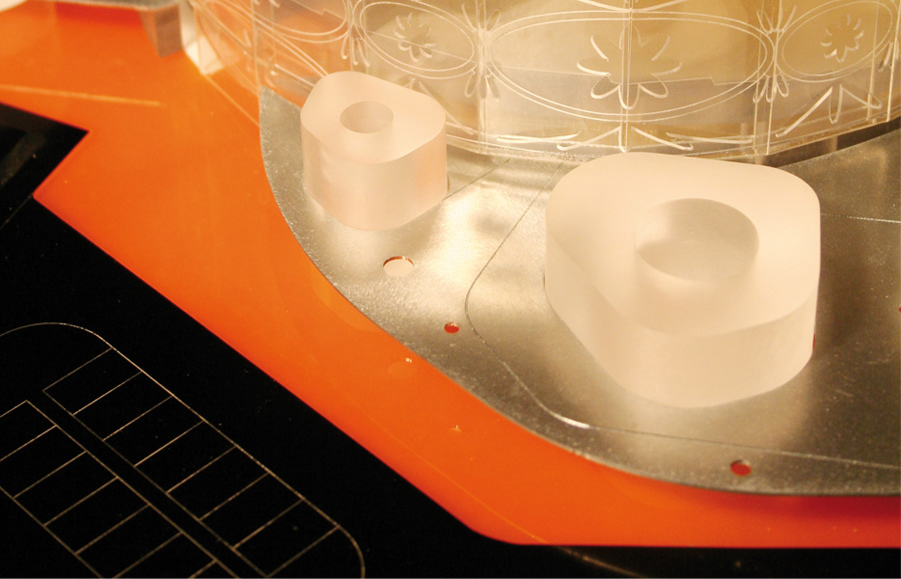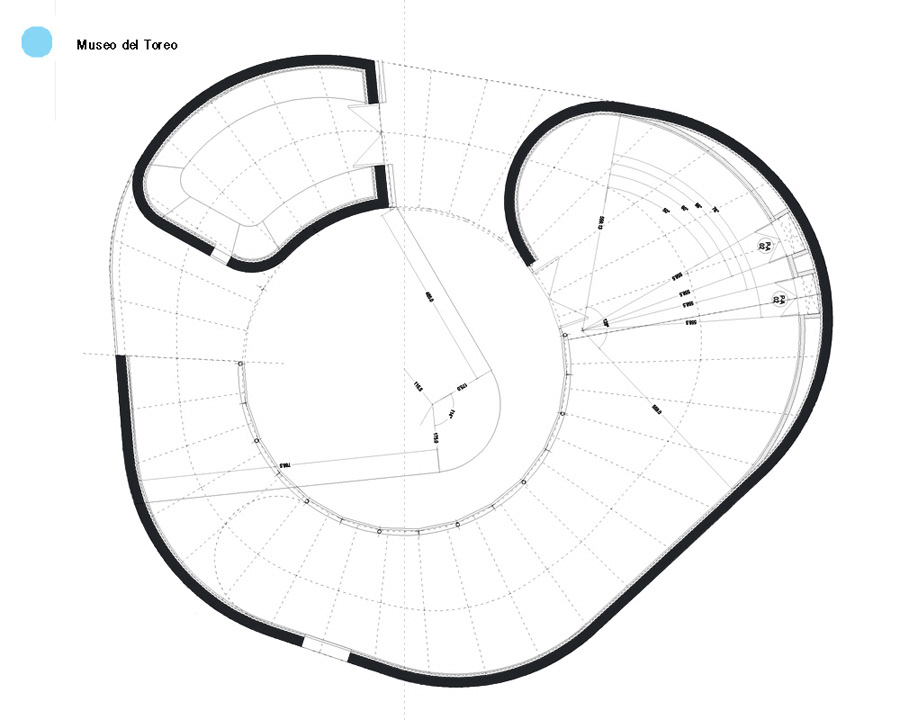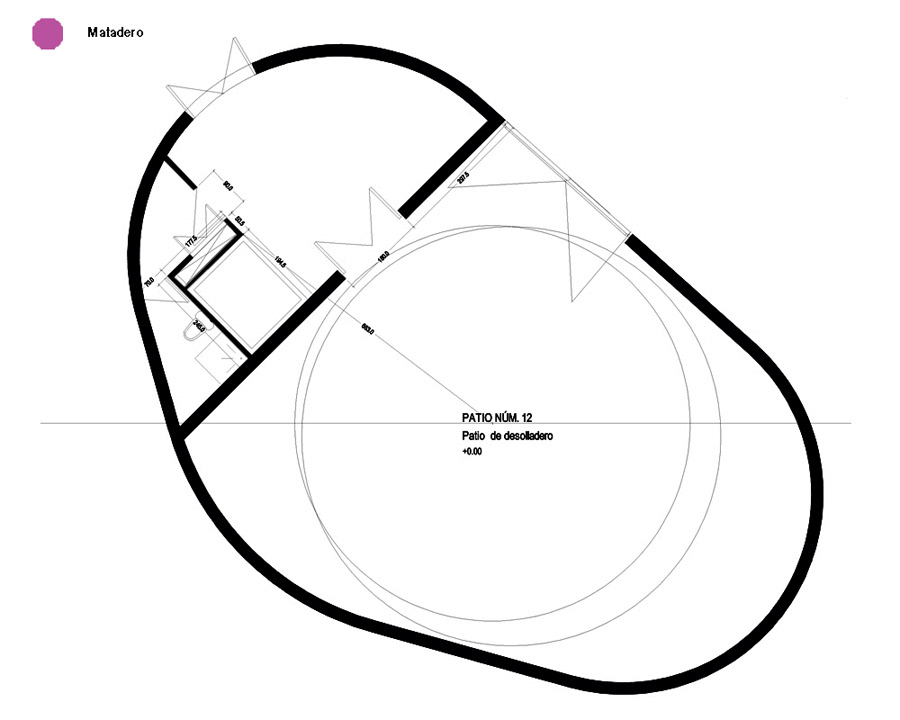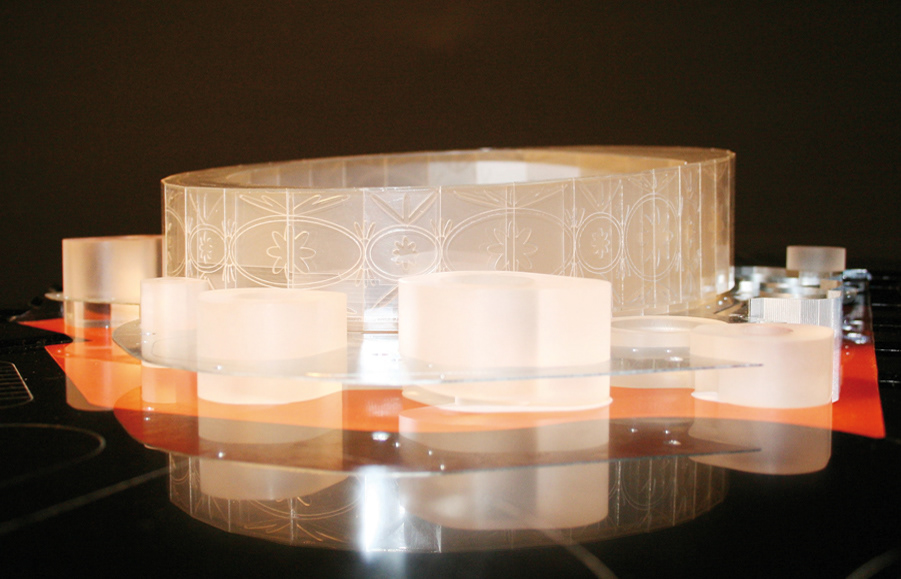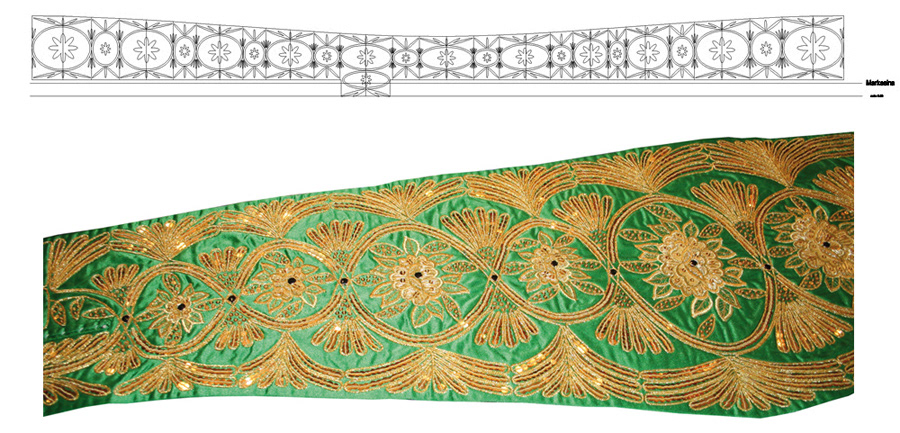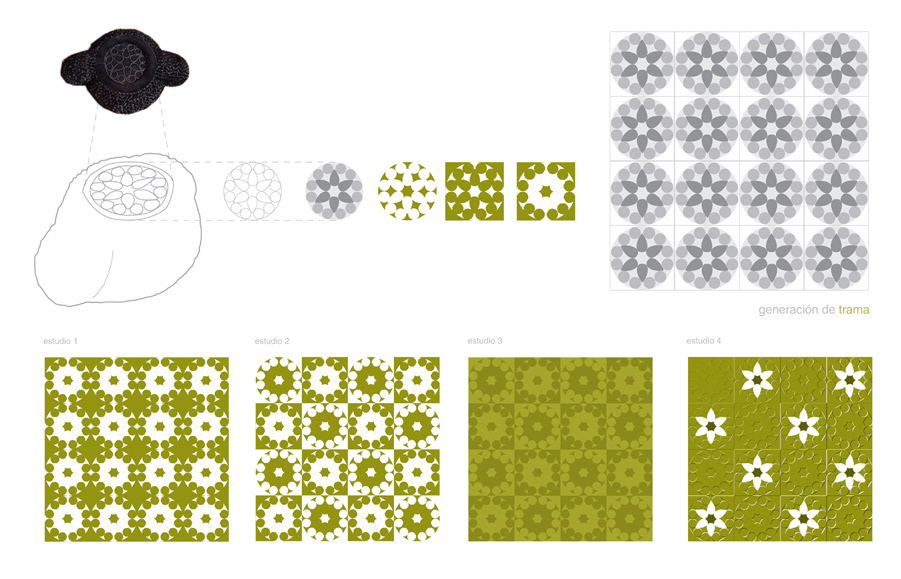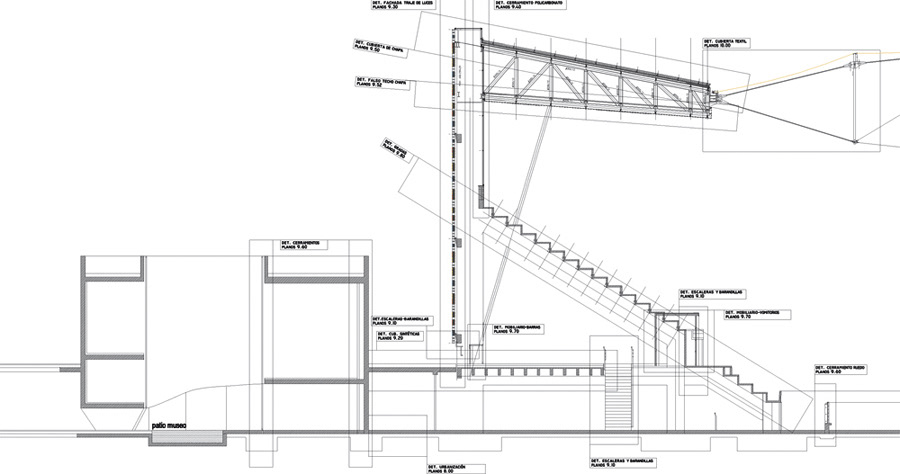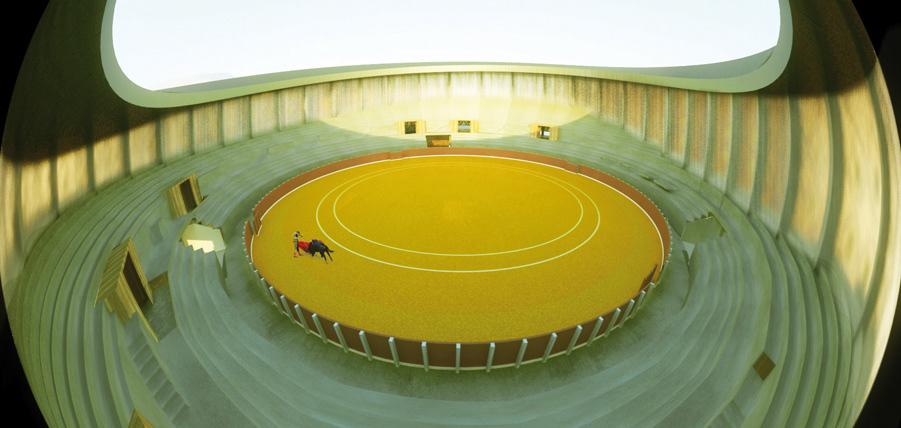 Design Team: 
Félix Toledo Lerín / Birga Wingenfeld / Alegría Zorrilla Miras / Mercedes Peña Martín / Michael Moradiellos.



Project Type:

 
Competition of ideas_ First Prize. Auditorium and Bullring.



Client: 

 
Blanca Town Hall



Site Area:

  
8.561sm

Built-up Area:
7.491 sm

BUILDER FOREMAN:  
Pilar Pérez.

STRUCTURE:  
Joaquín Antuña

INSTALATIONS:  
A.C.H. S.L.+EURING



TEXTIL COVER: 

 
BATSPAIN



MODEL:  
Gilberto Ruiz Lopes



3D MODEL:  
Jaime López

GRAFFITI:  
Boamistura