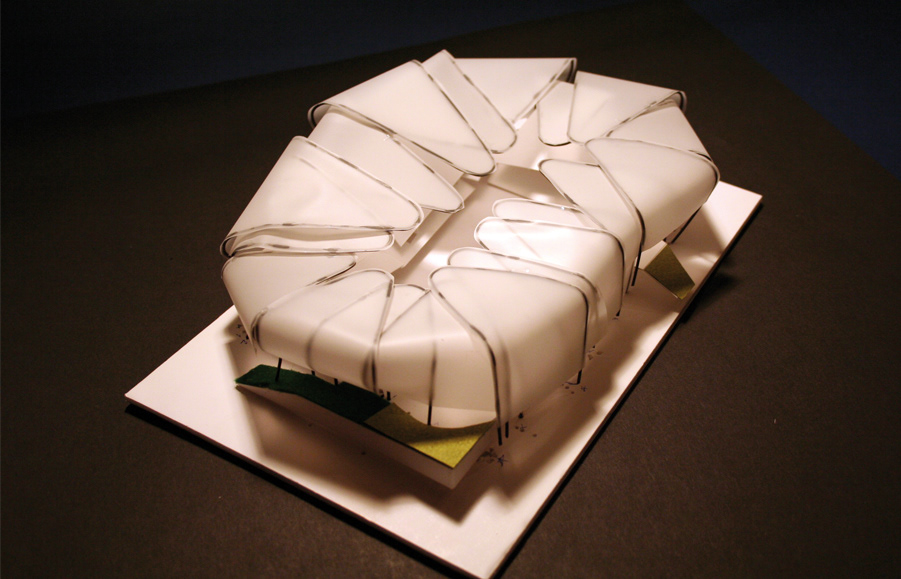 The Alamedilla Park complicated and attractiveplace.
A fascinating park on a plot with multiplerelations.

Our project proposes a park-building and abuilding-park. A strategy which attempts to dilute the limits, the existingones as well as the new ones we propose.

A Sports Pavilion that is capable of mixing withthe park, which is not limited to the traditional shape of a sport center.

A park that is capable of erasing its own limitsor emphasizing them, extending like a shapeless stain towards the pavilion: asports park.

We propose a sports center that can be used forthe same number hours as the Alamedilla Park itself, independently of theactivities carried out inside. A sports center where the exterior public spaceis as important as the interior space.

In short, an extension of the park's publicspace.

The Alamedilla Park is a fascinating landscapeand because of this, we propose a minimum strategy. A design that highlightsits qualities, based on small changes in the flower beds borders.