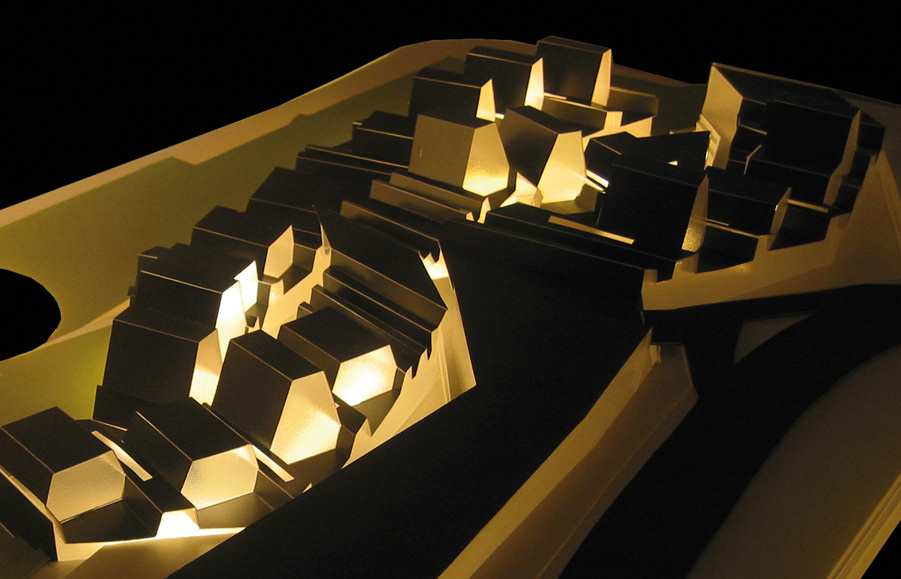 We find some geological features on the site.

Rocks carved by wind and rain.

We have colonized an existing structure with our program.

What is the shape of a rock-building?

None.

It does not have form but structure. A structure defined by thetopography of the terrain and the site conditions.
These are the features ofthe hotel.

A mobile structure which separates, breaks up only to join itselftogether again.

It mirrors the movement of people, searching for its position on theterrain.

It forms a continuous space defined by ramps and courtyards. Aroundwhich the program is arranged: the reception lobby, the auditorium, the mediahall, the dinning room and cafeteria, the shopping area and restaurants and thespa. Above all these, hovering almost unseen, are the rooms and the privateresidences.