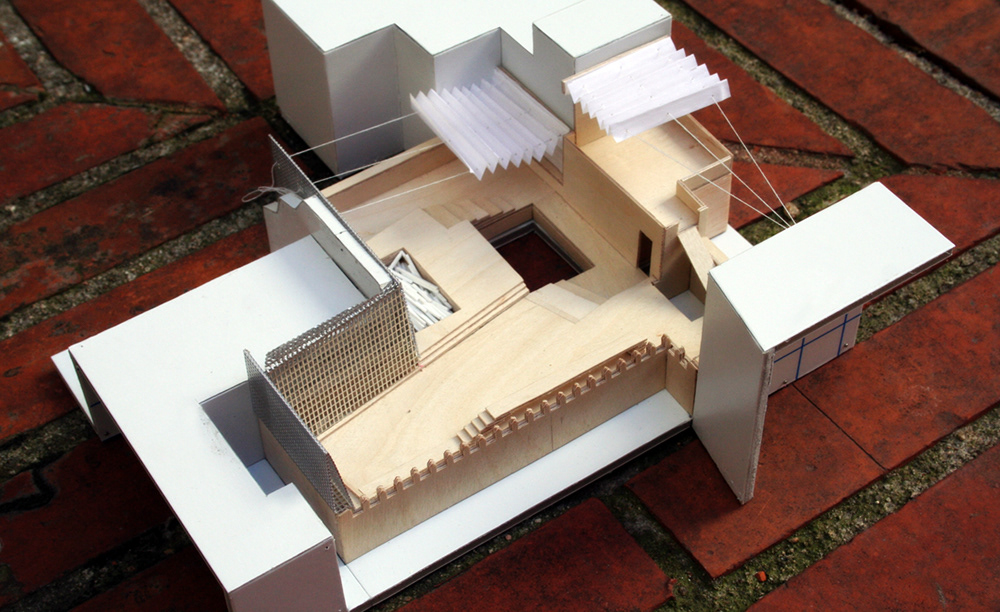 House city-wall is located in the historical center of Sevilla, just in the heart of Santa Cruz neighbourhood, and close to the Sevilla Cathedral, the Sevilla Real Alcazar, etc…

From the 11th Century to the present, the house has been constructed by different historical layers:
- The city-wall of the main facade from the 11th century.
- The patio and the stone pillars, from the XVIII century.
- The general arabic structure of the house formed by the hall way, the corridor and the patio.

The House City-Wall interprets the context.

Situation Plan. The Abd al Aziz is closed to the house and part of the same city-wall.

Location Plan with the three defensive towers of the Alcazar of Sevilla: La Torre del Oro (dodecagon), la Torre de la Plata (octagon) y la Torre de Abd al Aziz (hexagon).

The typology of the house is really particular: it is permeable.
It has got two facades and the inner patio.

The project emphasize the main historical and typologycal parts of the house.

- The "city-wall".
The project works form the outside to the inside, like a reflected light from the "city-wall".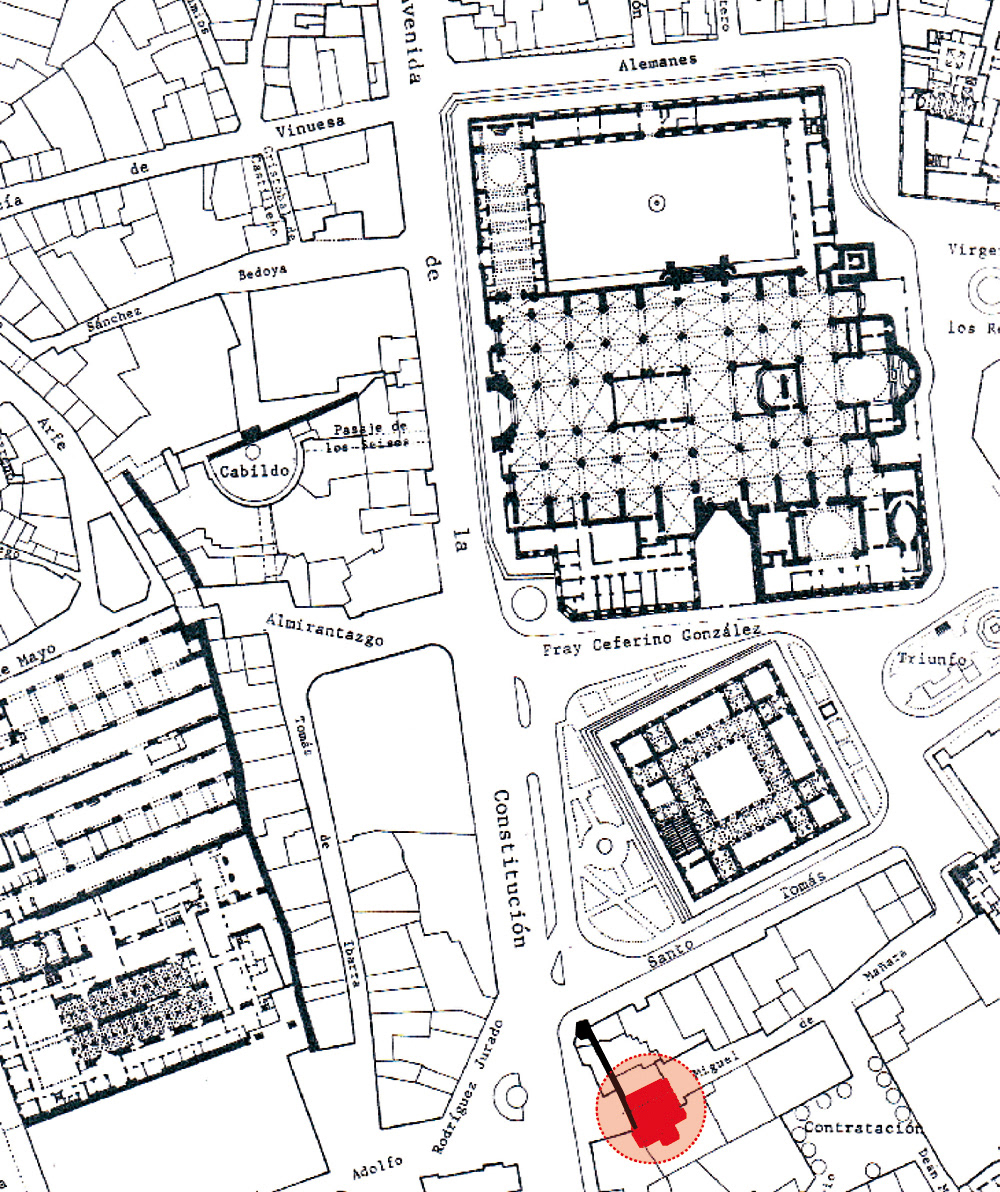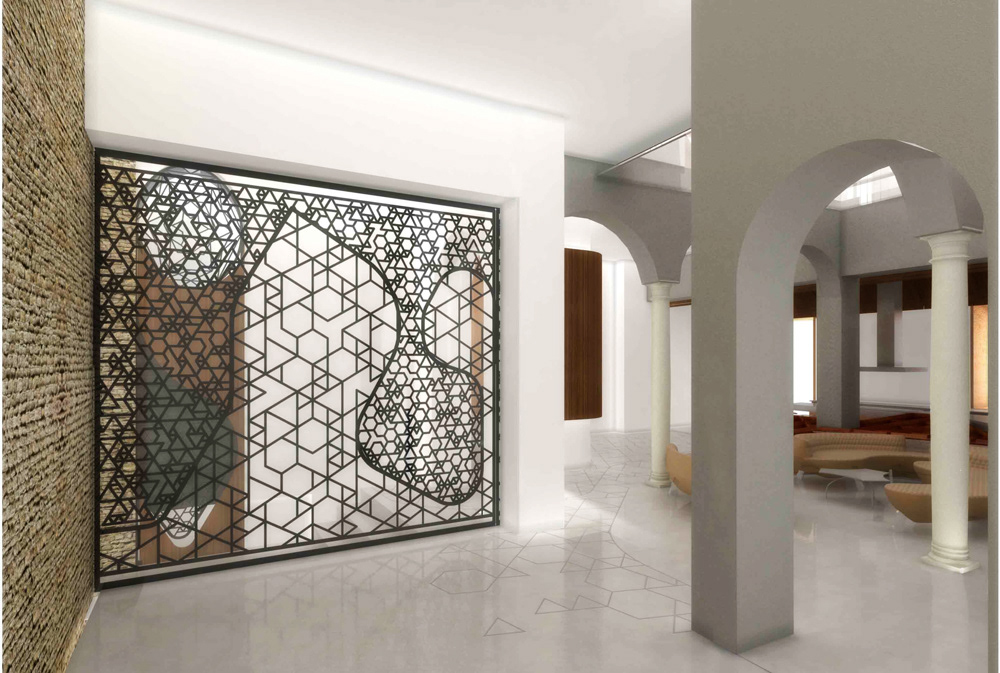 - The "lattices". 

The latices are an important part ofthe arab tradition. In the project, the lattices work like a translucentmaterial that blur the limits of the spaces.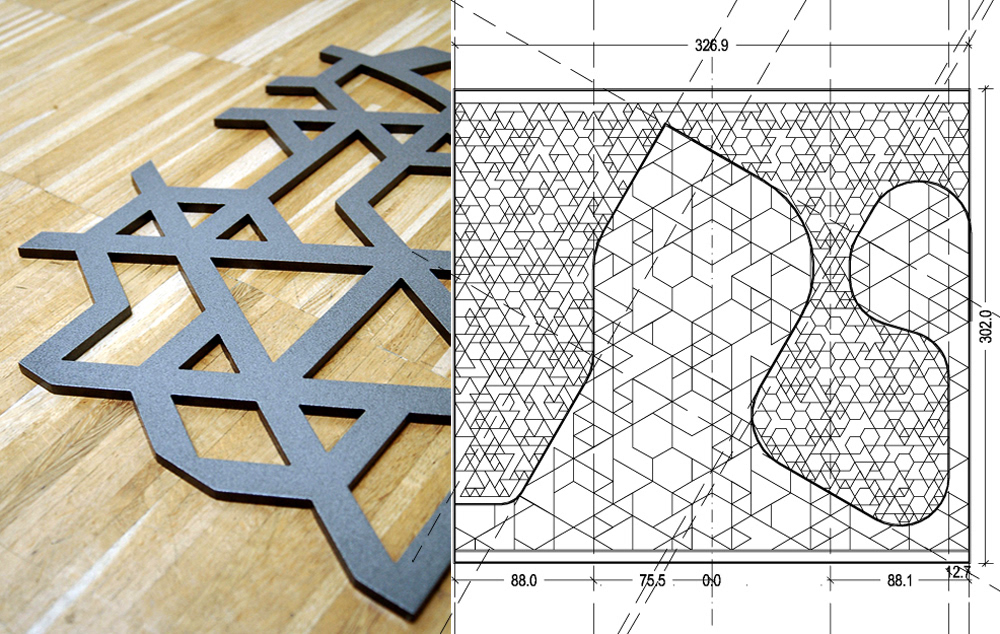 - The "patio".

We recover the energetic condition of the patio. With the "macequia" and the mobile system that close the patio we emphasized its bioclimatic behavior.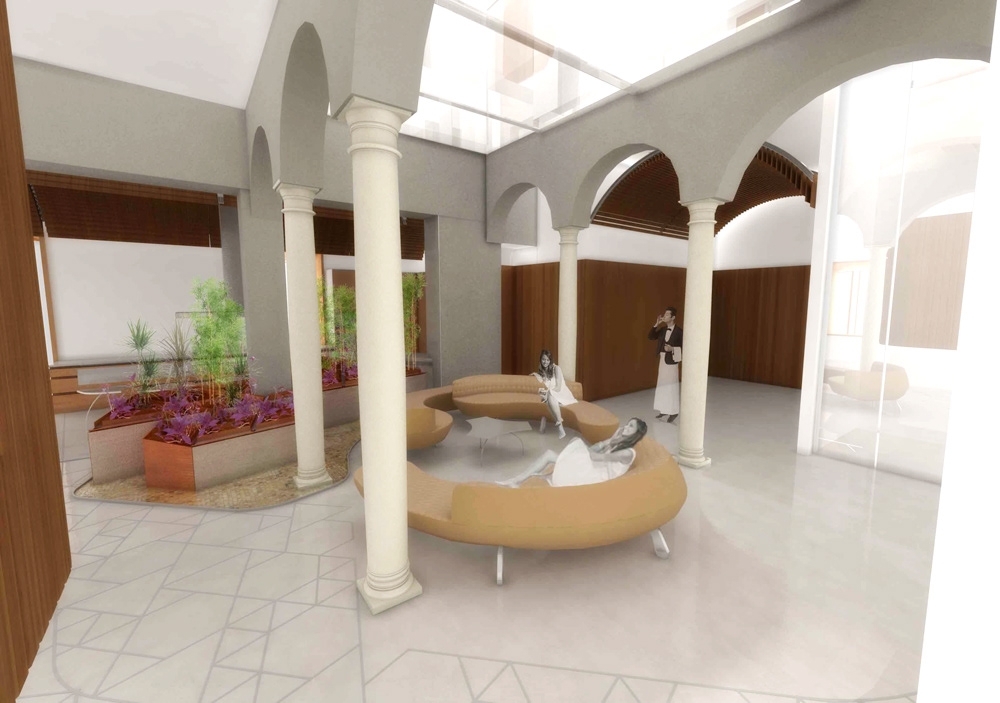 - The "macequia" (Spanish Acronym between flowerpot (MACEta) and irrigation ditch(aceQUIA).

The tradition of all the Sevillapatios are linked to the vegetation and the water. The "macequia" recovers allthese elements.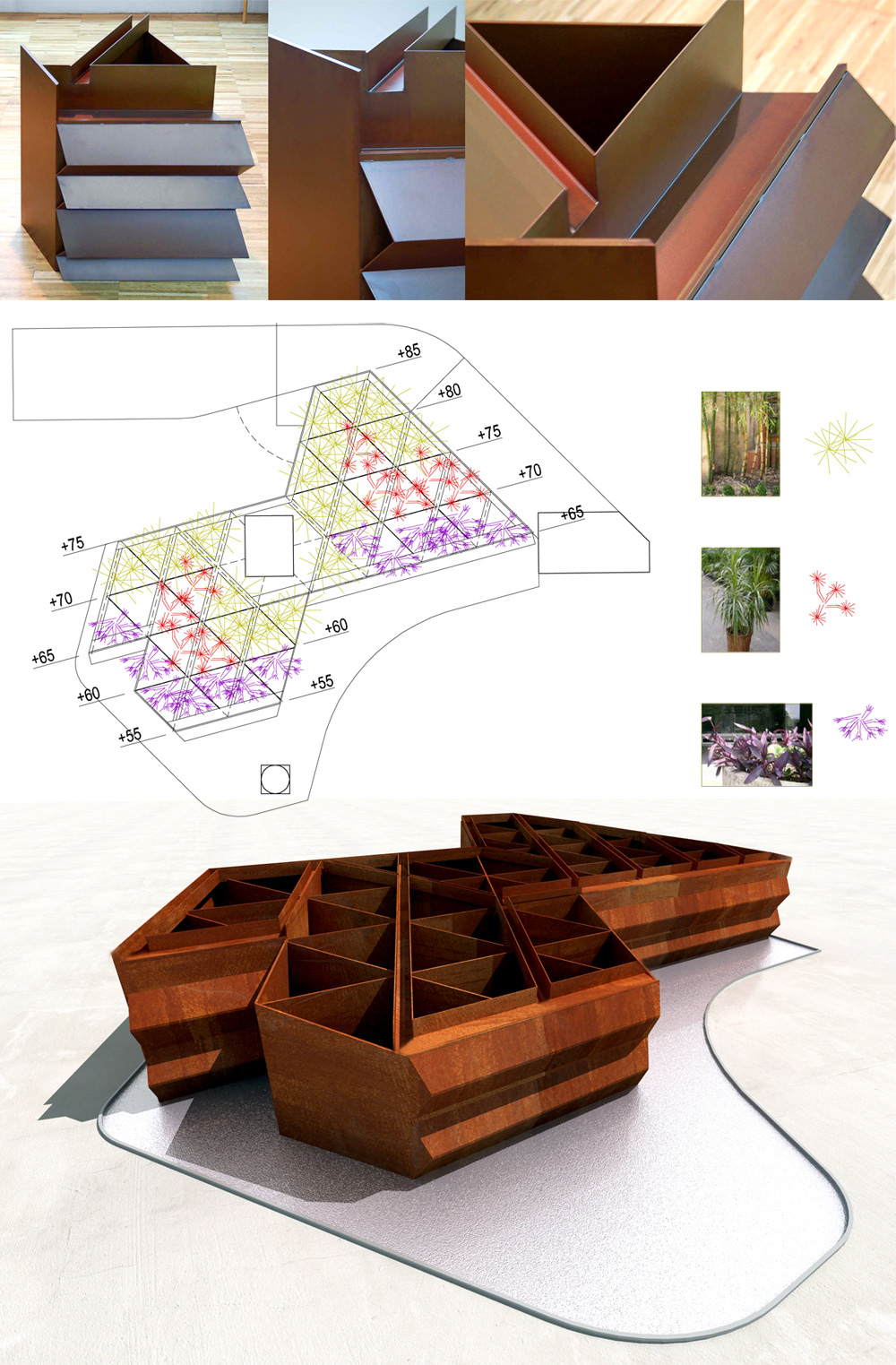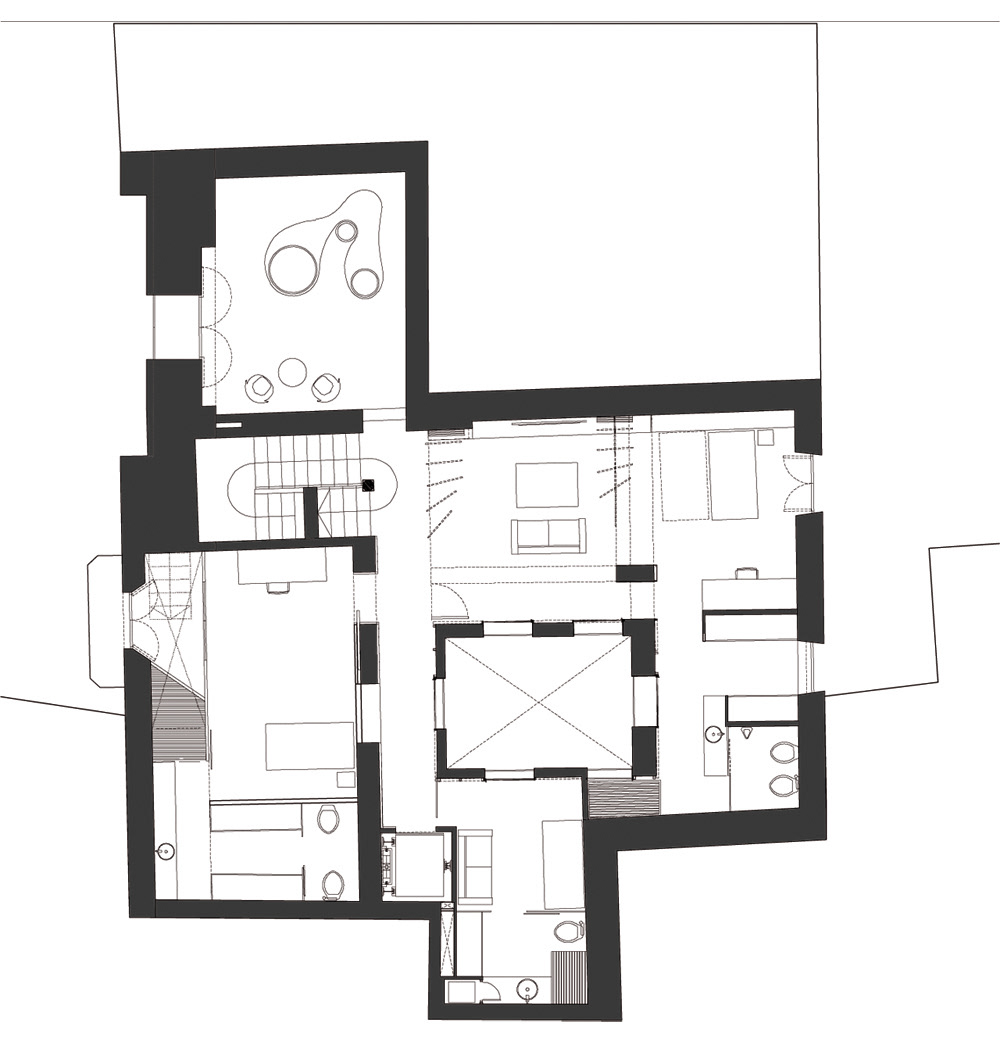 - The "corridor".

The corridor is a typologycalelement that allows circulation arround the patio. We recover the corridor likethe main circulations parts of the house.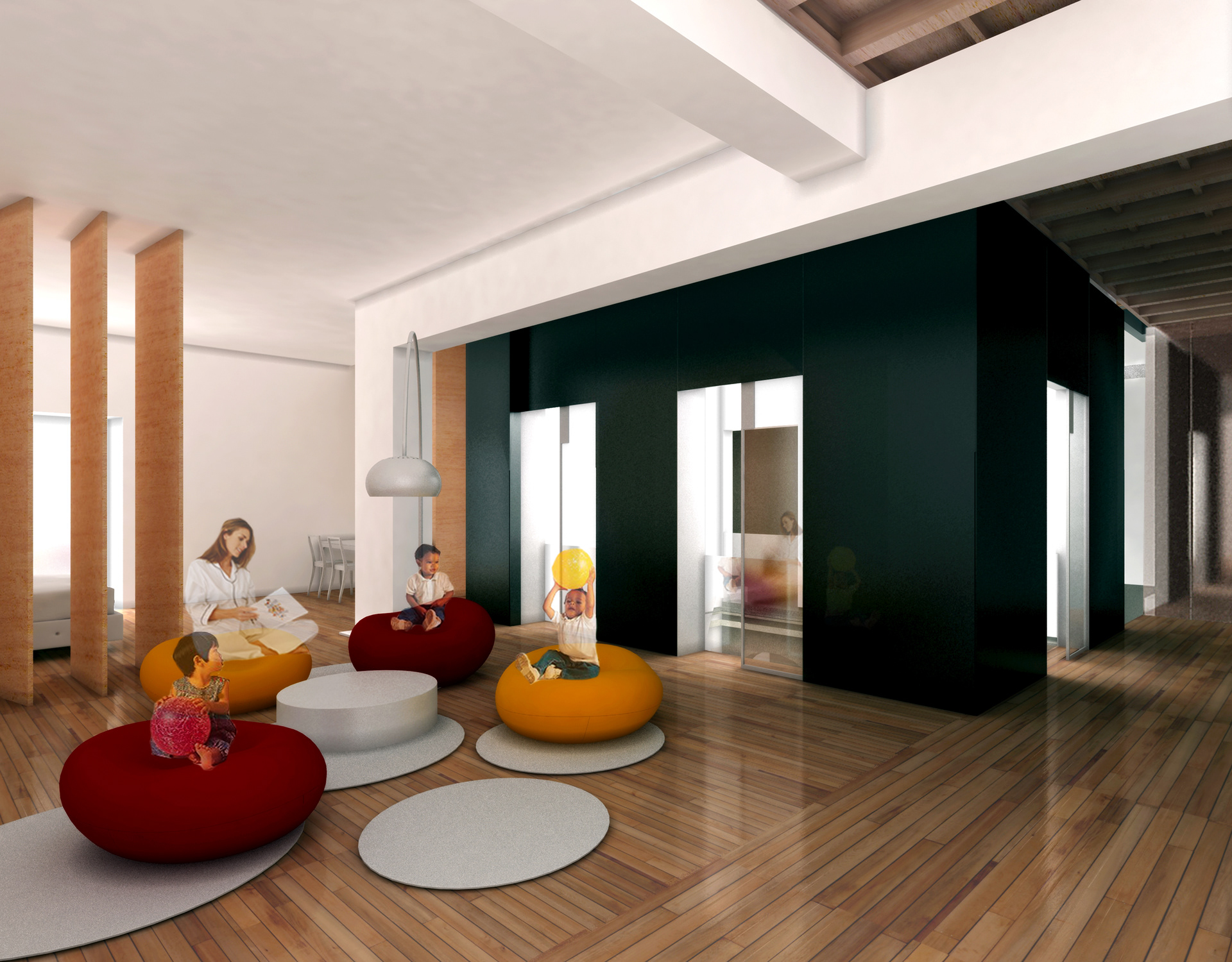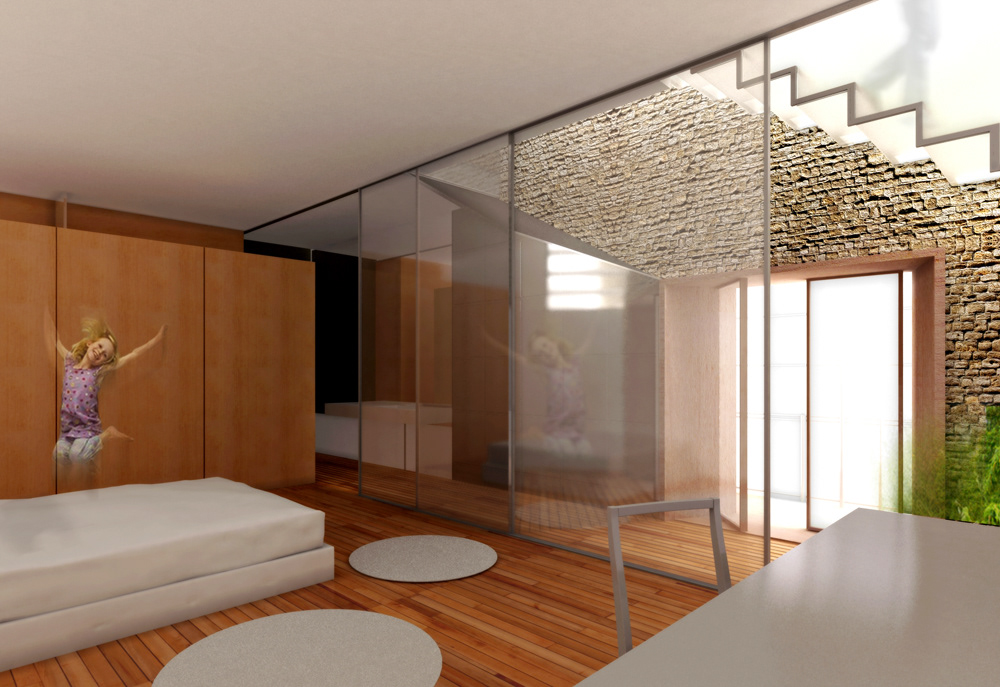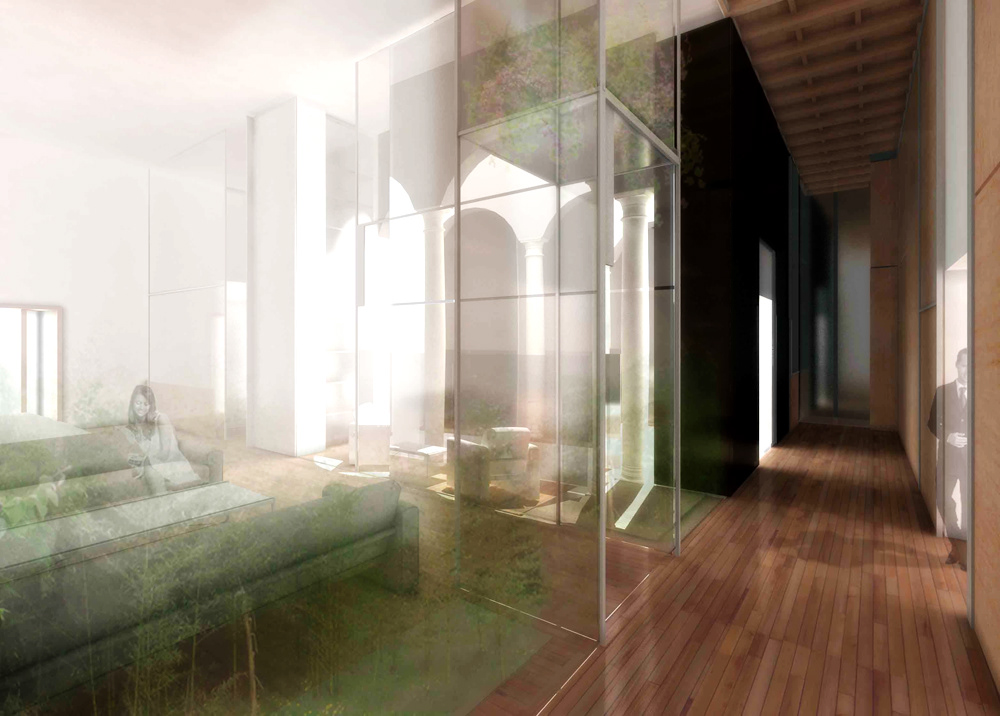 - The "parapet".

The parapet is the fantasticdefensive space located in the upper part of the city wall. We recover the oldstair that connected the house with the roof through the parapet.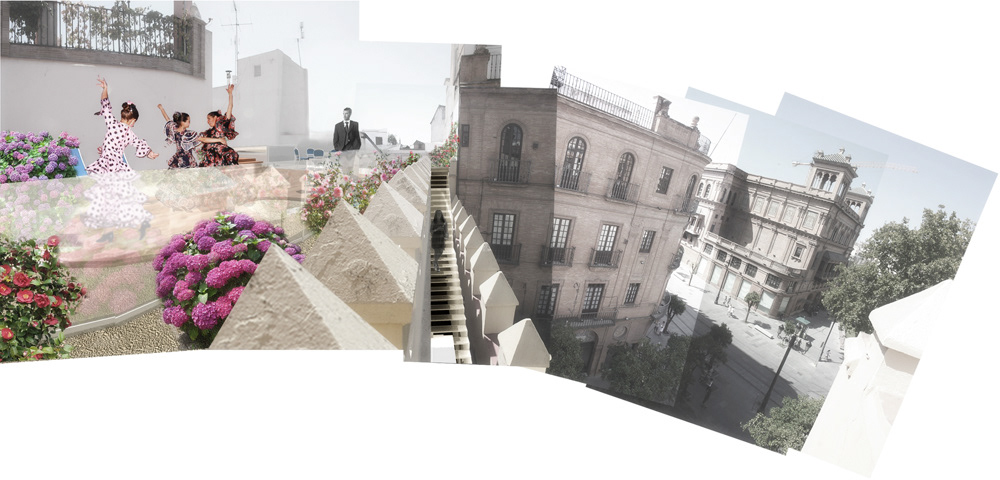 Design Team:
Félix Toledo Lerín, Luis del Rey Cristóbal, Noelia Somolinos.